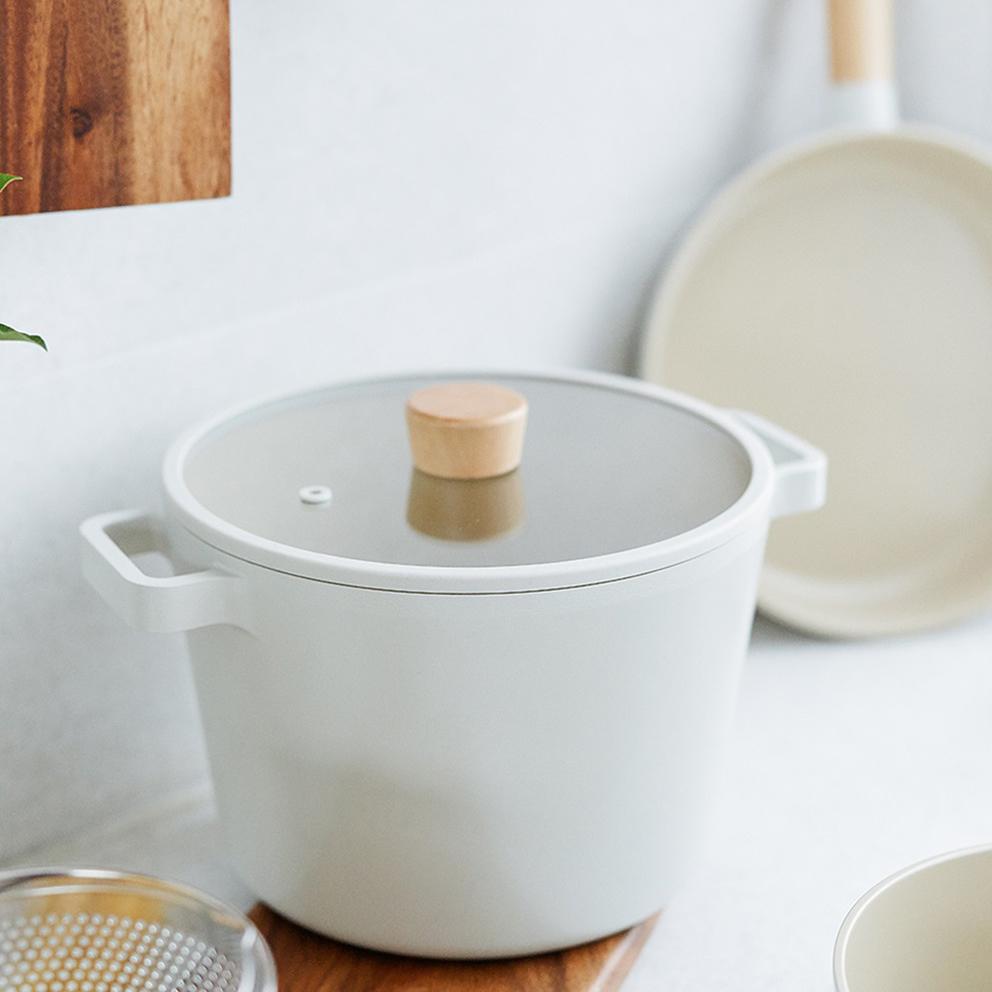 FIKA Deep Stock Pot (22cm) | Neoflam
FIKA Induction Stock Pot
The FIKA cookware series is made in Korea, with minimalistic designs that take inspiration from the natural sceneries of Sweden. Designed for flexibility, they are functional and a great addition to your modern dining table set-up.
This 22cm stock pot is ideal for stews and curries, and also works well for cooking pasta noodles.
What You Will Be Getting
Ceramic Coated 22cm Stock Pot: 285 x 220 x 155mm (4.65L) 
Premium Non-Stick Coating
Cleaning is made easy with FIKA's cookware. With ceramic coating that is designed and manufactured by an in-house research institute, these cookware are resistant to stains and colourations. 
Modern Design



FIKA cookware are designed with a minimalistic, specially curated palette of Sahara Sand and Off-White Sand shades, creating a modern aesthetic to your dining and kitchen space.
Induction Stove Safe
The FIKA stock pot works on both induction and gas stoves, providing more flexibility to your cooking.
Made in Korea & Chemical Free
FIKA cookware are made in Korea, with ceramic coating that is manufactured with natural materials. This ensures that harmful chemicals such as PFOA are not released, making them a safe choice for all your cooking.