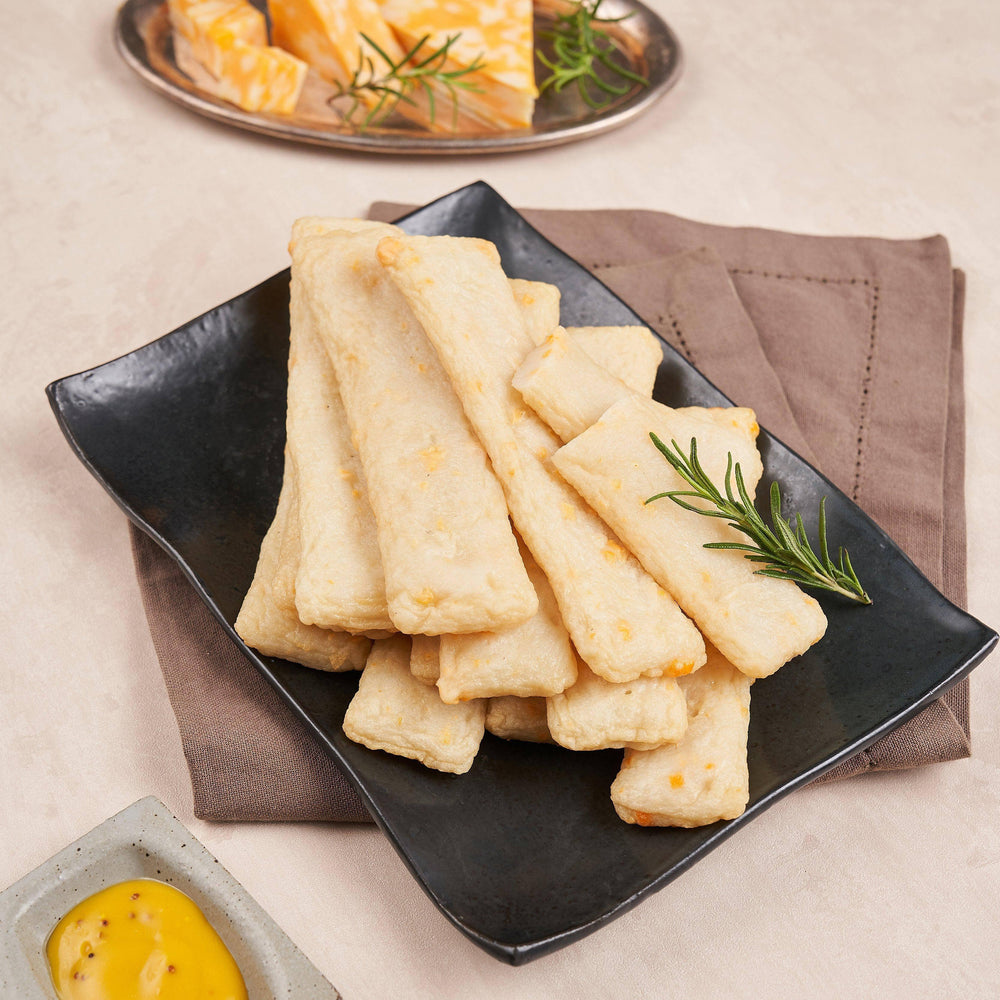 Korean Premium Cheese Fishcake 임실치즈어묵 l Omadeng



Korean Premium Cheese Fishcake
Enjoy the heavenly combination of premium Omadeng fishcakes and Imsil cheese fillings in this richly flavoured rendition that is loved by adults and kids alike.
Product Details

Cooking Ideas

Fishcake Waffle
There are many ways to cook with a waffle pan and a creative and fun way is to heat up your fishcakes to golden-brown perfection with one so that they can be enjoyed as a light meal rather than just a finger snack.

Brand Information
Omadeng prides themselves in providing quality Korean street snacks that are safe and enjoyable for children, with recipes crafted to be the perfect reminder of the taste of childhood. Their food products are healthy options that do no contain any additional colouring, MSG or wheat flour. 
Details
Ingredients: Soft meat 78.14% (USA, India, Thailand etc. / fish meat, D-sorbitol, white sugar, acidity regulator), potato starch (Korea, Poland, Germany), Imsil cheese 4.88% (Korea), rice flour (Korea), anchovy powder (Korea), kombu powder (Korea), refined salt, soy bean oil, potassium sorbate (preservative), Glucono-δ-Lactone
Contains egg, soy bean, milk.
Please refer to expiry date stated on product packaging.