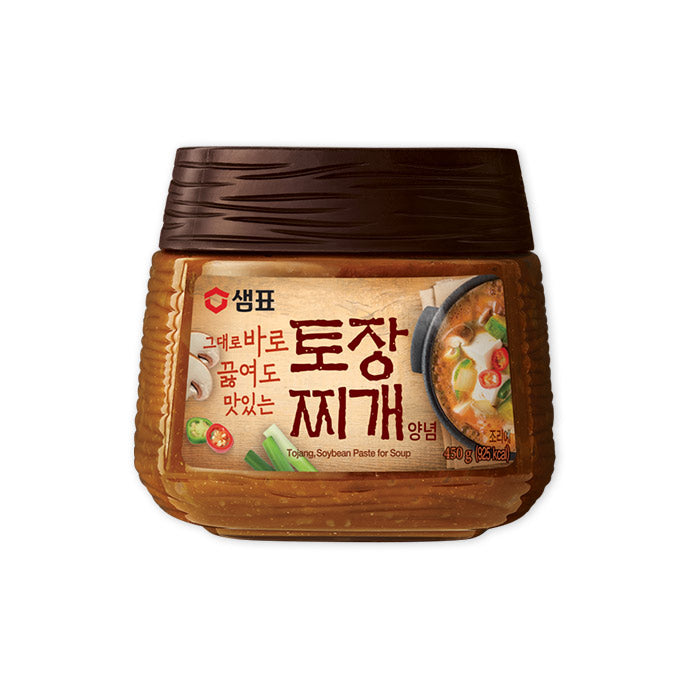 Tojang(Soybean Paste for Soup) 샘표 토장찌개 양념 450g | Sempio
Tojang(Soybean Paste for Soup) 샘표 토장찌개 양념 450g
Make delicious Tojang Jjigae(soybean paste for soup) without the need for any other ingredients.
Use Tojang to get the same, delicious flavor components of soy sauce – it's deep, nutty, and umami-rich.

A

dd some green onions, onions, and Korean hot chilis (cheongyangcho) to get an even better, fresher tasting stew.
- Ingredients: Water, soybean, salt, distilled alcohol, koji-starter(Asp.oryzae), onion, seafood seasoning base, garlic, alcohol, water, salt, leek concentrate, hot pepper powder, anchovy powder, licorice extract.
- Allergy Info. : Soybean, fish(anchovy)