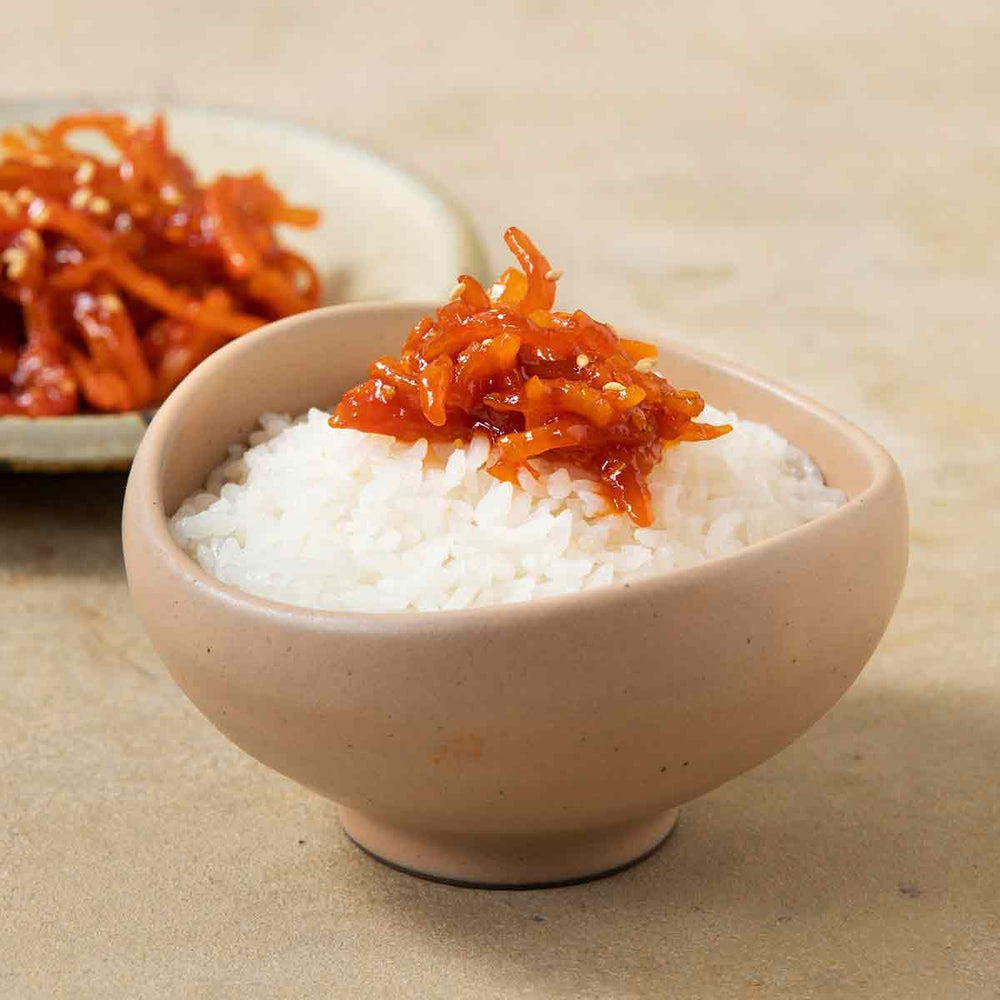 Spicy Stir Fried Dried Squid 샘표 쓱쓱싹싹 밥도둑 오징어채볶음 60g l Sempio
Spicy Stir Fried Dried Squid 샘표 쓱쓱싹싹 밥도둑 오징어채볶음 60g

Stir-fried dried squid banchan made with tender squid and Sempio's sweet and spicy sauce
Sempio's secret sauce gives this dish its iconic sweet and spicy flavor.
Ideal for 3 to 4 people to share over a meal.
- Ingredients : Stir-Fry Sauce(Polyglycitol syrup, Maltitol Syrup, Gochujang, Water, Seasfood Seasoning, Hot pepper extract, Garlic, Modified Starch, Gluconic acid, Disodium guanylate, Disodium inosinate, Oleoresin paprika, Lactic acid powder, Xanthan gum) Seasoned Squid(Squid, D-sorbitol, Sugar, Salt, Citric acid, Monosodium glutamate, Disodium Succinate, Steviol Glycosides), Mayonnaise(Vegetable Oil, Water, Yolk, Vinegar, Egg white, Sugar, Salt, Modified Starch, Xanthan Gum, Hydrolyzed Vegetable Protein, Flavor Enhancer, Mustard Powder, Flavor Oil1, Tamarind gum, Flavor Oil2, Calcium Disodium EDTA), Roasted Sesame.
- Allergy Info. : Egg, Sesame, Soybeans, Wheat, Squid