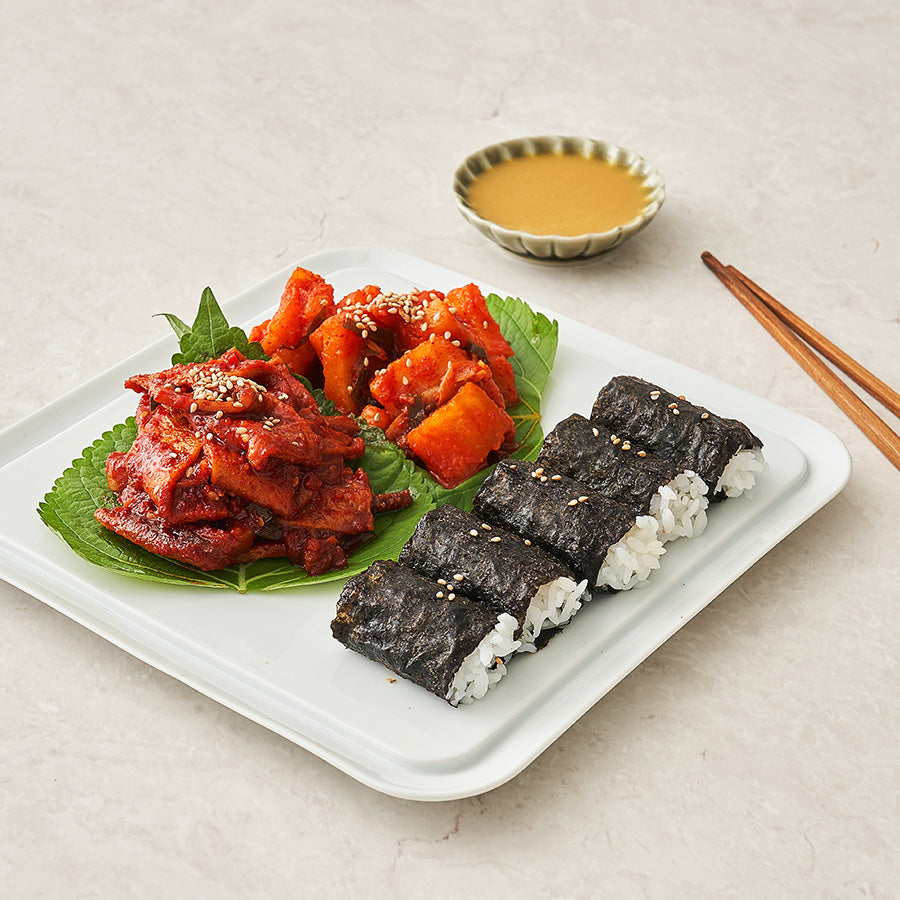 Chungmu Gimbap Kit 밥만 있으면 되는 충무 김밥 만들기 키트 157g 2인분
Chungmu Gimbap seasoned squid with roasted seaweed 157g Meals for two

Food Ingredient Composition
Seasoned squid and fishcake in Tongyeong
Fresh squid, Busan fish cake, and dried radish were added to make it delicious with special red pepper powder seasoning.
Double-baked Korean laver
Baked Korean raw lavers twice to preserve the best taste of seaweed

Cooking Direction
Please prepare 2 bowls of rice. (420g) better to add sesame oil depending on your preference.
Add 1-2 table spoon of rice on a sheet of roasted seaweed, and the roll with it.
Enjoy seaweed roll with seasoned squid which is naturally defrosted.