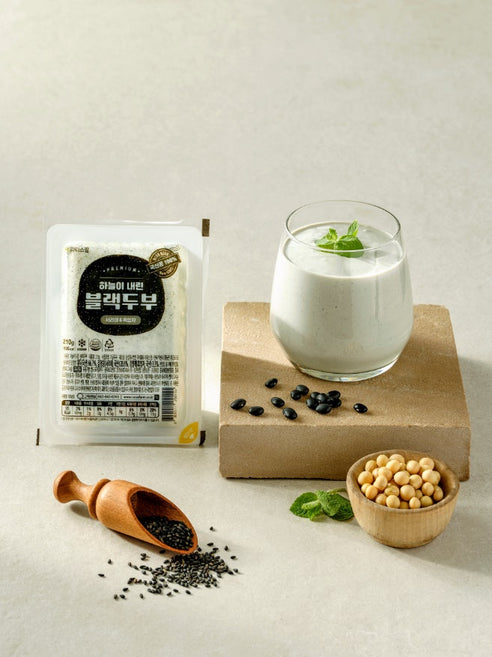 하늘이 내린 블랙두부 210g 100% Korean Black Bean Firm Tofu | 라라스팜
하늘이 내린 블랙두부 210g  | 라라스팜

Expiry date 30 Jun 2022

Black Tofu Laden with Savoury Flavours of Black Beans and Black Sesame
[Lala's Farm] Heaven-sent Black Tofu
Introducing to you, tofu that delivers great flavours! Made with fresh soybeans as a major ingredient, black beans and sesame. The more you chew it, the better taste it is! Enjoy the appetizing festivals in your mouth. Tastes best with well-ripen kimchi cut into a one-bite size. Can make it with stir-fry dishes and braised ones that optimizes this amazing black tofu, boasting its scent and flavour!

What Makes Our Tofu Even Better
Black tofu made with black beans and sesame

Soft texture with a deep savoury flavour
What Can I Make with Black Tofu?
Tofu shake
Tofu salad
Fried tofu
Certification
Acquired reliable HACCP certification
Storage Instructions
Keep it refrigerated(0~10℃)

Quick intake is recommended
Expiry date 09 Apr 2022