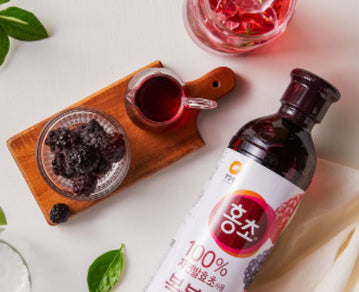 Black Raspberry Vinegar Drink 홍초V복분자 900ml | Chungjungone
홍초V복분자 Black Raspberry Vinegar Drink 900ml | 대상

Made from 100% Natually Fermented Vinegar
Korean top vinegar, made by fermentation philosophy!

Made with patented three stages fermentation method.

Made from apple, carrot and lemon natural juice with sweet and sour tastes.



Fermented Black Raspberry Vinegar Complex

AMPK is an enzyme that fills the body's energy. This Black raspberry vinegar drink activates AMPK enzyme.
Drink with water, carbonated water and milk.