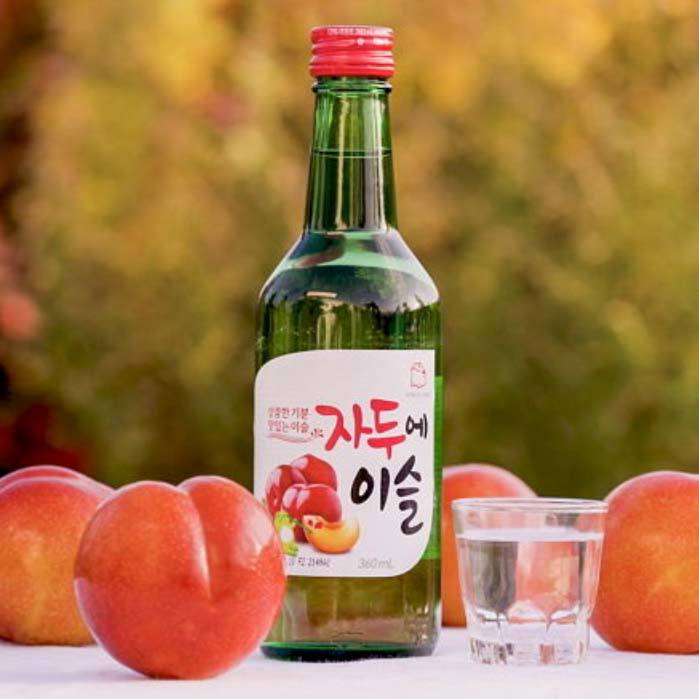 참이슬 소주 자두맛 360 ml Chamisul Soju Plum | Jinro
Korean Soju needs no introduction to people familiar with Korean culture. A permanent staple in the lives of many Koreans, it's the go-to alcohol choice in Korea for its clean taste and multiple fruit flavours. 
Plum
The Plum flavour of Jinro's Chamisul brand. The sweet and sour flavours of Plum mix well with Chamisul's clean and forward taste of soju. It can be drunk by itself as a cocktail or paired well with light snacks.