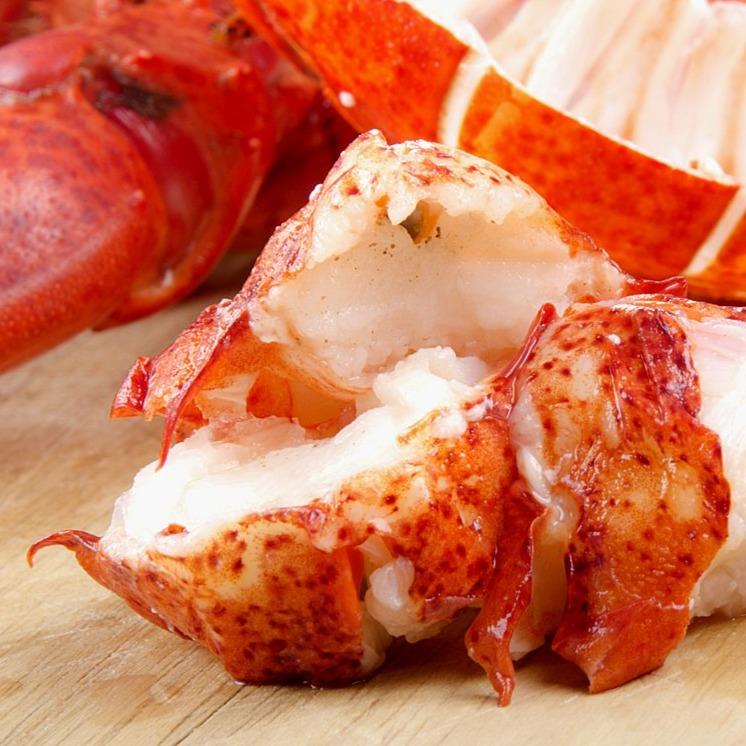 Frozen Canadian Lobster 캐나다 자숙랍스터
Frozen Canadian Lobster
100% Natural Wild Lobster, caught from the North Atlantic Ocean in Canada. This Canadian Lobster is seasonal and has a high yield as compared to regular lobsters. These lobsters are freshly boiled and frozen immediately to preserve their delicious textures. Viking Market strictly manages the quality of the lobsters and have them officially imported through trusted means.
A-Grade Canadian Lobsters
Viking Market only deals with 100% natural lobsters directly from Canada's clean and cold natural environment. A-Grade lobsters have the highest yield-rate of the year and are the most sought after for its superior quality, generosity of flesh and chewy texture. They boast a natural taste of slight saltiness and sweetness which makes them absolutely mouth-watering.

Guaranteed Quality
Viking Market does its quality checks and selects lobsters of the best quality in person. You can be assured that these lobsters are handled, processed and stored in clean and sanitised facilities with optimum temperatures and nitrogen levels as well.
Ways to Enjoy
Boil
Simply boil the Frozen Canadian Lobster in boiling water to enjoy its amazing tastes and textures together with the delicious lobster broth!
Add Mozzarella Cheese
After boiling the lobster, cut it into half and sprinkle some mozzarella cheese on its flesh, allowing it to melt. Squeeze some lemon to add a citric, sour twist to this wonderful combination!
What You Will Be Getting
A Frozen Canadian Lobster of around 30cm,weighinig 400-450g. It will be wrapped tightly and neatly with a net in plastic and packaged in a box as shown above.
Storage Information
Keep the lobster in the freezer at all times when not consuming. Do not refreeze after thawing.
Delivery Packaging
All our frozen items are delivered in a thermal bag to preserve the freshness and quality of the food products.
Details
Net Weight: 400-450g X 1 Lobster
Ingredients: Lobster