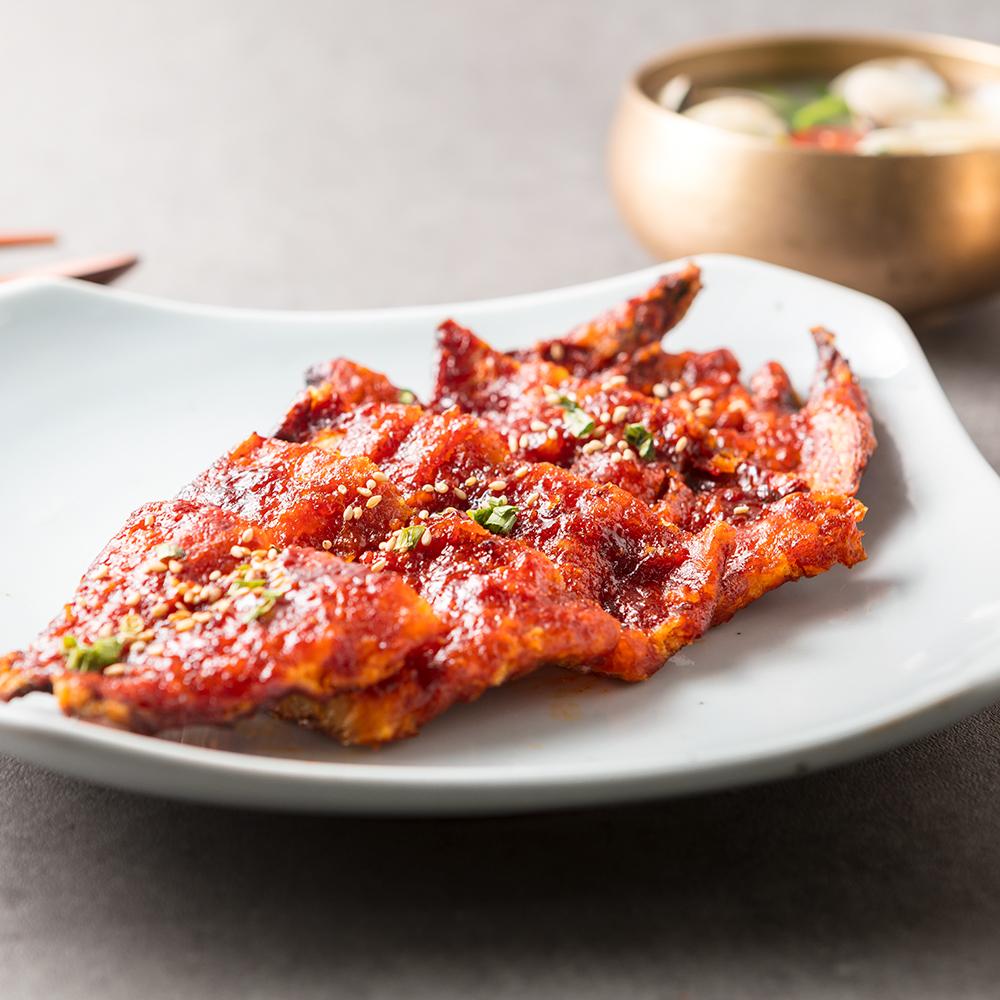 Gochujang Sauce Seasoned Dried Pollack 고추장양념 황태구이 230g | Namdo
Gochujang Sauce Seasoned Dried Pollack
Evenly coated and seasoned dried pollack.
It is dried out unglazed to preserve the grilled taste and smell and it is not too spicy.
Features
Hwangtae, Gochujang seasoning sauce, Edible oils and fats, Potato mixture starch, Chives, Roasted sesame seeds, Processed salt, Black pepper powder
Hansik Namdo (남도애꽃)
Namdo is a home convenience food brand established by CEO Jeong Mi-ja, who has been running a Korean food restaurant since 2000. She created this brand with the idea of making Korean food that can be eaten at home and developed products after much research and development. Products are developed in a way where the highest quality ingredients are used and sourced from the original places so that anyone can enjoy the delicacies of Korea. Through Namdo, she hopes that the Korean culture through Korean cuisine can be promoted to the whole world. 
Storage

Store in a freezer upon receiving (-18 to 0 degrees Celcius)
Thaw in the fridge for 1 day before consuming/cooking