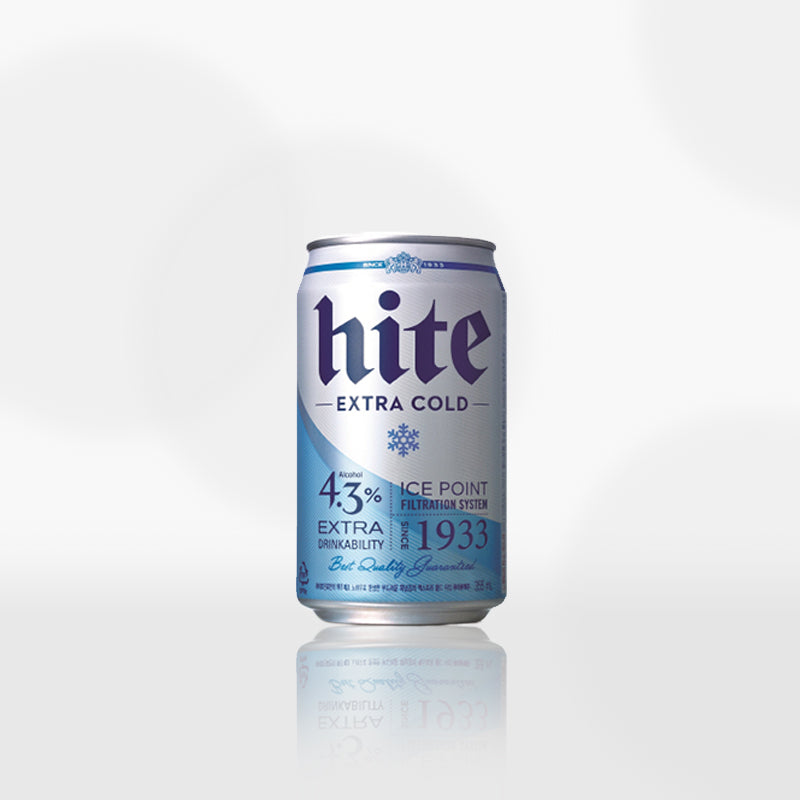 HITE Beer Extra Cold(6cans) 하이트 맥주 4.3% (355ml*6 캔)| Hite
HITE Beer Extra Cold(6cans) 하이트 맥주 4.3% (355ml*6 캔)
숙성에서부터 여과까지 생산 전 공정을 맥주가 얼기 직전,
영하의 온도에서 제조하여
시원하고 청량한 페일라거 맥주 본연의 맛을 극대화했습니다.
● Product of Korea.
Hite Extra Cold is a highly drinkable beer formulated to favour a refreshingly ice cold feel. Brewing of the beer consists of selecting the finest ingredients - barley malt, hops, and combines technology with traditional European Lager recipes. Cutting edge Ice Point Filtration (results in a smoother, refreshing lager as every step from fermentation to filtration is done below 0°C ), and Air Block Systems (ensures that the beer comes in less contact with air, which results in a cleaner, fresher tasting product), guarantees that Hite is produced only to the highest quality and consistency.