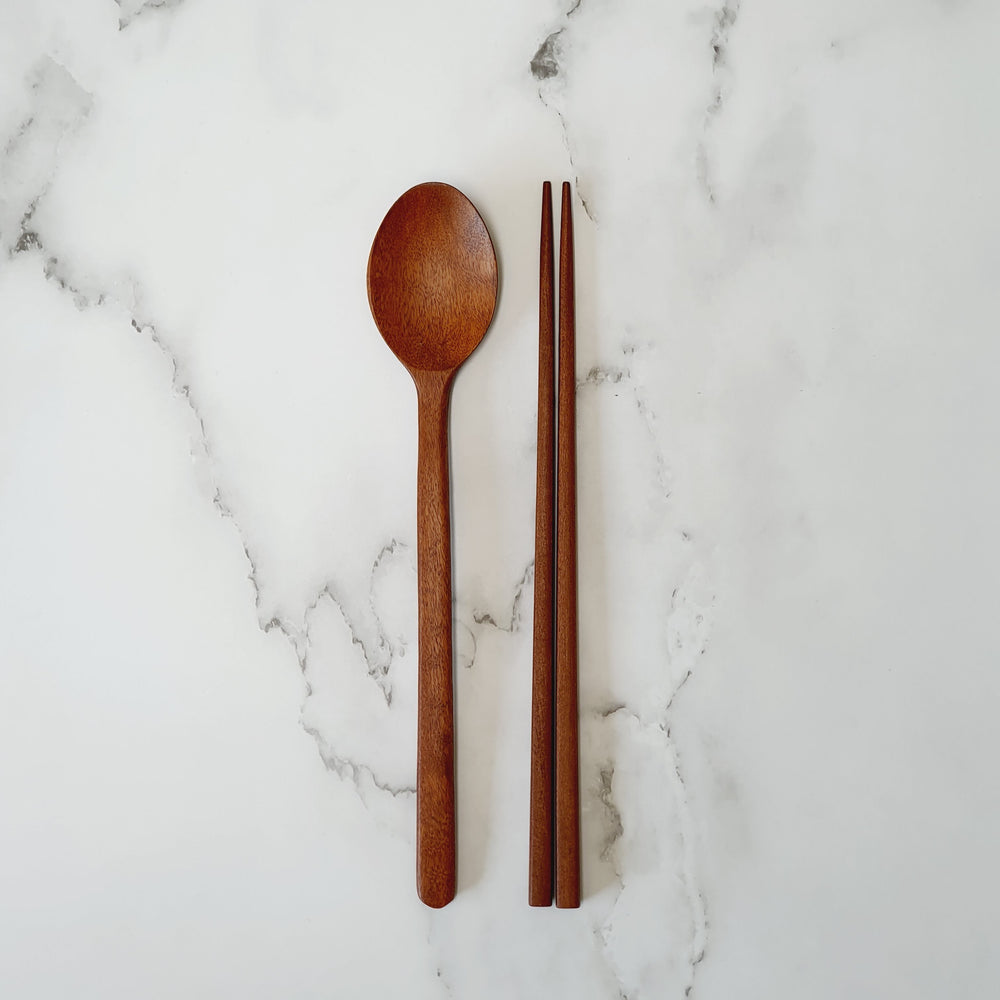 Natural Lacquered Jujube Wood Cutlery Set 천연옻칠 대추나무 수저세트 (Spoon + Chopsticks) | Hauls Home
Wooden Cutlery Set
Sturdy cutlery set that is highly tolerant against humid conditions, equipped with a comfortable grip for everyday use. It is also eco-friendly, made with Jujube wood and finished with natural Ott-chil lacquer. 
Korean Ott-chil Lacquer

Ott-chil (?»칠) is a natural lacquering method that equips wooden cutleries and cooking utensils with resistance towards corrosion, insect infestations, as well as providing high heat tolerance and waterproof qualities. This ensures that the cutleries or utensils can be used over long periods of time while remaining sturdy and retaining their luster.

Product Specifications
Material: Jujube wood
Size: 23cm

Note
The Ott-chil lacquered products may give off a smell that is from the lacquer when first received. Air them out for 1-3 days before storing them to rid them of the smell.
Wash the utensils like you would normal kitchenware. Avoid using rough dishwashing sponges as they may leave scratch marks on the wood. Do not wash the wooden utensils in dishwashers.
Do not leave the wooden utensils soaked in water after washing. Wipe them dry of any excess moisture and leave them out to air-dry. Leaving them in water or under strong sunlight for long periods of time may cause the wood to crack or bend.
Refunds are not possible for the following reasons:
As part of the nature of woodwork products, there may be minor variations in colour, wood grain and exact size or length across different pieces of the same product.
There may be round patterns on the wood due to natural conditions of the making process.
As the Ott-chil lacquering process is done by hand, there may be cases of uneven lacquer and bumps on the product.
The colour of the actual product may differ from that shown in images.