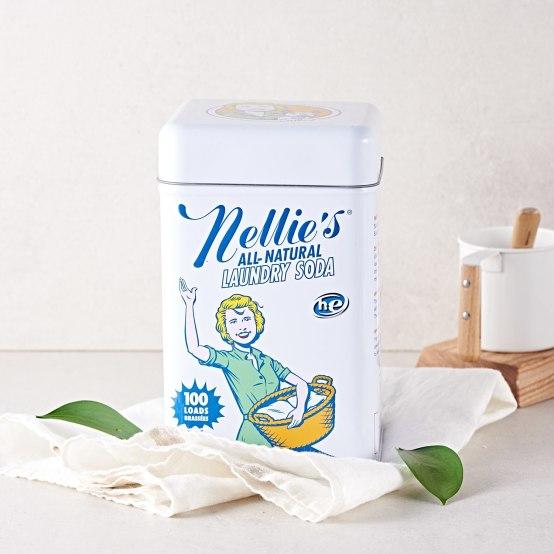 All-Natural Laundry Soda Laundry Soap 100회 쓰는 소다세제 (100 Loads, 1.5kg) | Nellie's
Nellie's All-Natural Laundry Soda (100 Loads)
Doing loads of laundry never sounded so good!
Made with only 4 ingredients, Nellie's All-Natural Laundry Soda is a highly concentrated formula that dissolves quickly in cold or hot water.
One tablespoon is all you need for a regular laundry load! Most importantly, it rinses completely clear, leaving your skin and the environment as spotless as your clothes.
The laundry soda is also free from SLS, SLES, fragrance, chlorine, optical brighteners, gluten, phosphates and solid synthetics, making it safe to use for baby clothes too.
So, don't worry – even your mother-in-law will approve!
Each packet of laundry soda can last you through 100 loads, making it an economic choice for your household.
Nellie's All Natural Laundry Soda Leaves no residue
Usage Instructions
Use 1 tablespoon of Nellie's Laundry Soda for each regular sized load. 

Wash according to instructions on garments. You may wish to separate knitwear and silk fabrics from your regular laundry.

Always test on garments that may bleed or fade. 

Nellie's Laundry Soda is safe for HE and standard washing machines.

To remove dirt and stains or to keep your fabric colours bright, you may wish to use 1/2 a spoon of

 

Nellie's All-Natural Soda Oxygen Bleach Brightener Powder

 

along with 1 spoon of Nellie's All-Natural Laundry Soda for standard 5kg laundry loads.