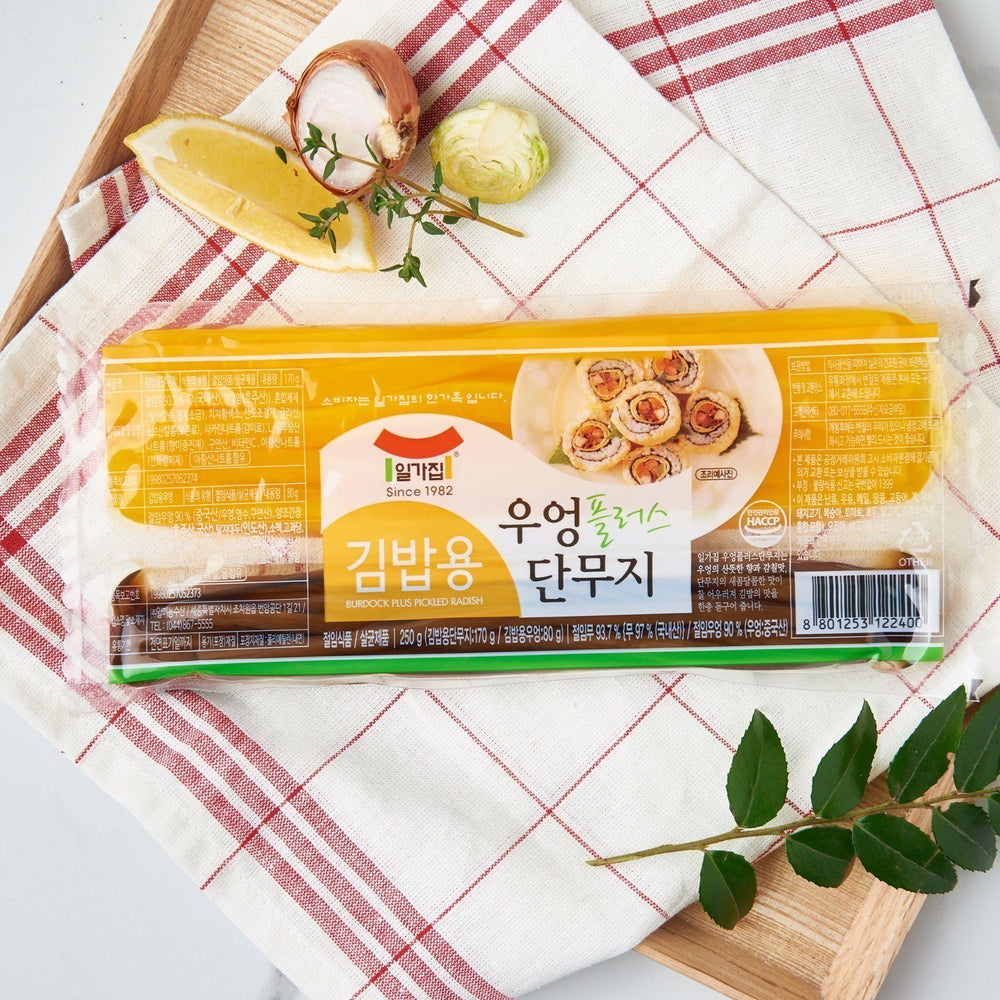 Pickled Radish & Seasoned Burdock 우엉 단무지 (250g) | Ilgajib
Pickled Radish & Seasoned Burdock for Kimbap
Need long slices of pickled radish and burdock to complete your kimbap wrapping real quick? No worries, we've got you covered with these conveniently packaged and sliced pickled radish and burdock specially designed to be wrapped in your kimbaps!
Storage Information 
Please store product in a cool and dry place. Consume as soon as possible and store in refrigerator once the packaging is opened.

Details
Net volume: 250g X 1 Pack
Possible allergens: Soybean, wheat, sodium sulfite, oyster
Please refer to expiry date as stated on the product.