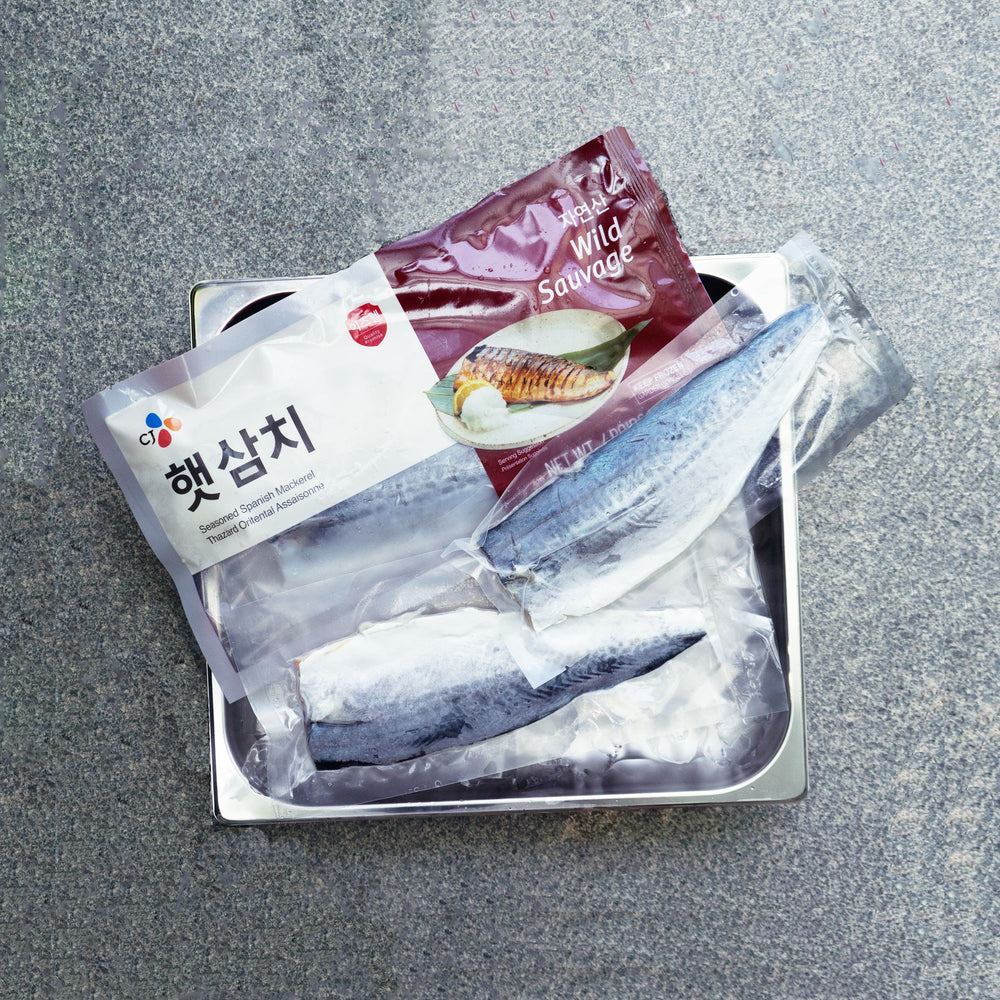 Seasoned Spanish Mackerel Fish (255g) | Eat's Well

Seasoned Spanish Mackerel
Whip up a delicious plate of fish at home with no trouble at all with Eat's Well's Spanish mackerel that is lightly seasoned to perfection.
Cooking Methods
Pan Fry
Pan fry at medium heat for 6-10 minutes until both sides of the fish turns golden brown.
Grill
Grill or broil for about 15 minutes on each side.
Bake
Leave it in the oven for 25-30 minutes at a temperature of about 180°C.
Note: Cooking time may differ depending on thickness of fish.
Tip: Add some lemon or lime slices as garnish for a more refreshing taste.
Storage Information
Store the fish in the freezer at all times when not consuming. Leave it in the refrigerator to thaw before cooking.
Eat's Well Frozen Fish
There are more fish options that you can prepare with ease and enjoy at home under Eat's Well's frozen fish series. Check them out here.
Delivery Packaging
All our frozen items are delivered in a thermal bag to preserve the freshness and quality of the food products.
Details
Ingredients: Spanish Mackerel, Sea Salt
| | |
| --- | --- |
| Nutrition Information | |
| 2 servings per packet | |
| Serving size | 1/2 Fillet (127g) |
| Amount per serving | Calories 170kcal |
| Total Fat | 8g (12%) |
| Saturated fat | 3g  (16%) |
| Trans Fat | 0g  |
| Cholesterol | 105mg (35%) |
| Sodium | 430mg (18%) |
| Total Carbohydrate | 0g  |
| Dietary Fibre | 0g |
| Total Sugars | 0g |
| Added Sugars | 0g |
| Protein | 24g |
| Vitamin D | 0mcg |
| Calcium  | 30mg (3%) |
| Iron | 1mg (6%) |
| Potassium | 520mg (15%) |

% are based on an average person's daily intake of 2000kcal
Expiry date is stated on the packaging of the product in the form of YYYY.MM.DD