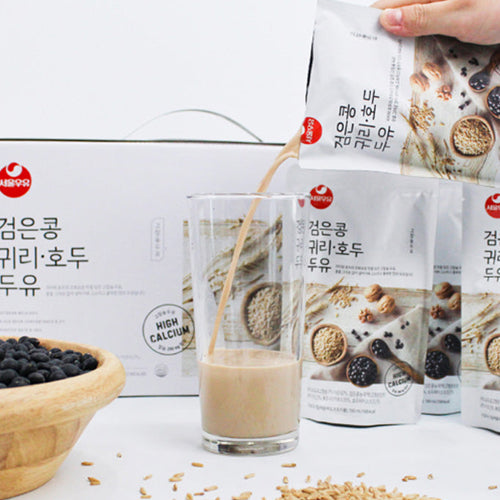 Oat Black bean Walnut Soy milk 귀리 검은콩 호두 두유 190ml | Seoul milk
Oat Black bean Walnut Soy milk 귀리 검은콩 호두 두유 190ml | Seoul milk
Satisfying Breakfast Alternative!
An acid nutritious drink contains soybean, black bean, walnut, and oat as its main ingredients.
Suitable for those who want the true taste and nutrition of soy milk!
Check out the Official Seoul Milk Mark on the product!
Boasts an unparalleled quality with its rich flavour.
Produced in the state-of-the-art automated facility under the reliable selling system from sterilization to packaging.