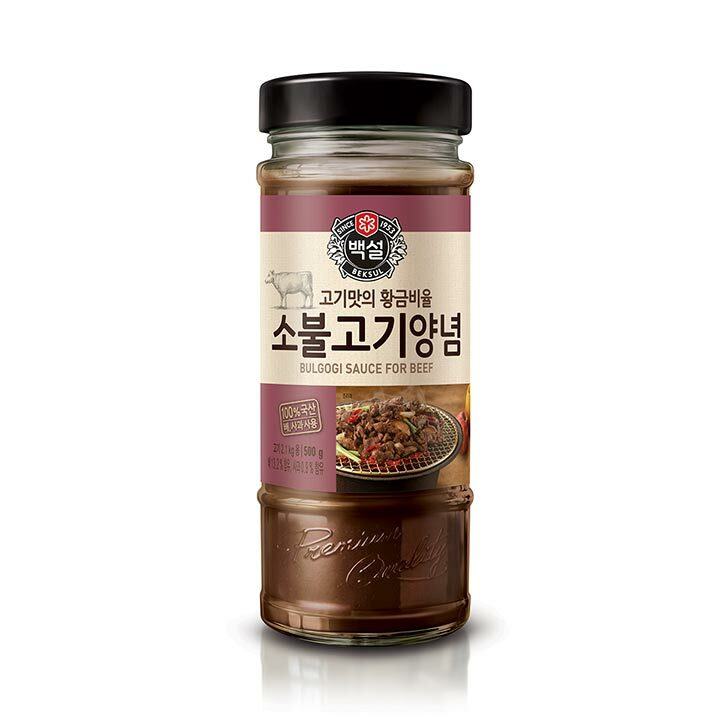 Bulgogi Sauce For Beef 백설 소불고기 양념 500g | CJ Beksul
Bulgogi Sauce For Beef 백설 소불고기 양념 500g
1953년부터 쌓아온 백설의 노하우를 담은 소불고기양념
- 좋은 일이 있을때마다 즐기던 담백한 소불고기를 간편하게 즐기실 수 있습니다.
- 당도까지 관리한 국산 배와 사과를 넣어 부드러운 맛이 납니다.
- 마늘과 양파, 후추를 넣어 별도의 밑간없이도 맛이 깔끔합니다.
Main ingredients : Soy sauce, sugar, vitamin, pear 14.5%, apple 1.5%.

Beef bulgogi sauce enriched with pear, apple and onion etc.
Avoid sunlight and moist and keep in a cool place.
After opening, store in a refrigerator and consume as soon as possible.


How to Use
Mix with beef and leave it for about 1 hour. After that, roast it properly.