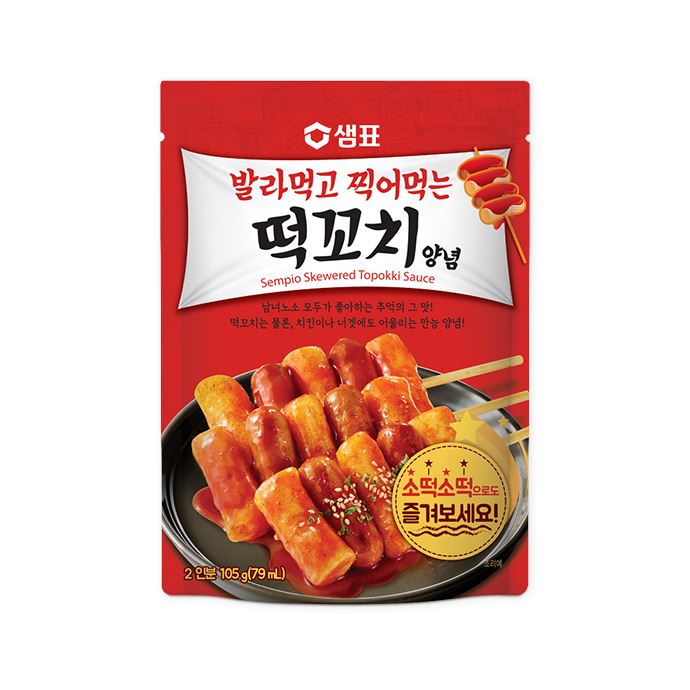 Skewered Topokki Sauce 샘표 발라먹고 찍어먹는 떡꼬치양념 105g 2인분 l Sempio
Skewered Topokki Sauce 샘표 발라먹고 찍어먹는 떡꼬치양념 105g 2인분

Gochujang, made from sweet, spicy sun-dried red peppers, is mixed with a vegetable base for a rich, savory flavor and is used to make skewered topokki, one of the famous Korean street foods. You can make skewered topokki with ease at home using Sempio skewered topokki sauce.
The sweet & savory flavor of tomato paste is blended with Korean Gochujang to create our delectable topokki sauce.
An all-purpose sauce for skewered topokki, dumplings, and nuggets!
- Ingredients : Corn syrup Sugar, Red pepper paste, Ketchup, Garlic, Soy sauce, Water, Red pepper powder, Vegetable base enhancer, Disodium inosinate, Disodium guanylate, Xanthan gum. 
- Allergy Info. : Contains soybeans and wheat.