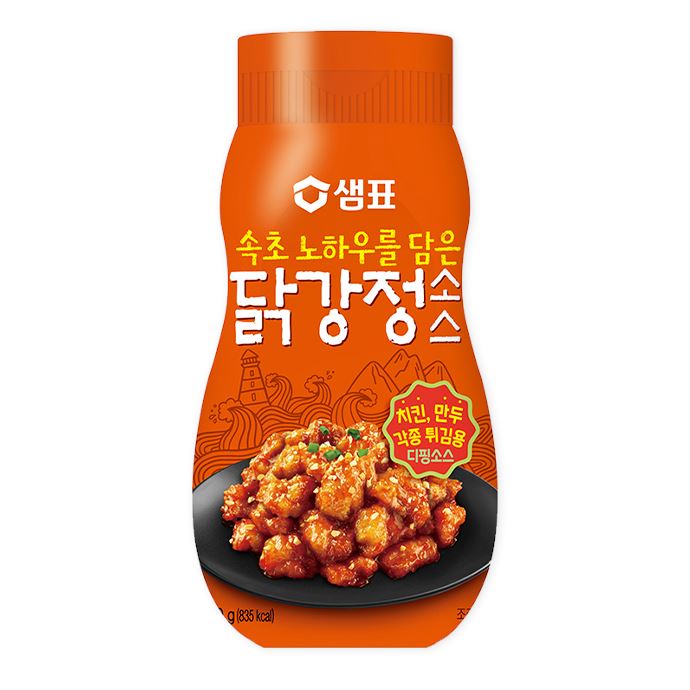 Sweet & Spicy Sauce For Korean Fried Chicken 샘표 속초 닭강정 소스 360g l Sempio
Sweet & Spicy Sauce For Korean Fried Chicken 샘표 속초 닭강정 소스 360g

Easily enjoy Chicken Gangjeong right at home with our Chicken Gangjeong sauce, crafted after Sokcho region's famous Chicken Gangjeong which stays moist and delicious even after it cools.
Sweet and heat are perfectly harmonized with garlic, cinnamon, and Sempio Gochujang.
You can use it as a dipping sauce for fried foods such as fried chicken, gangjeong, and nuggets.
- Ingredients : Corn syrup, high fructose corn syrup, ketchup, sugar, water, hot pepper paste, garlic, onion, modified starch, salt, red pepper powder, red pepper extract, black pepper powder, xanthan gum, ground cassia, laurel leaves powder
- Allergy Info. : wheat, soybean.