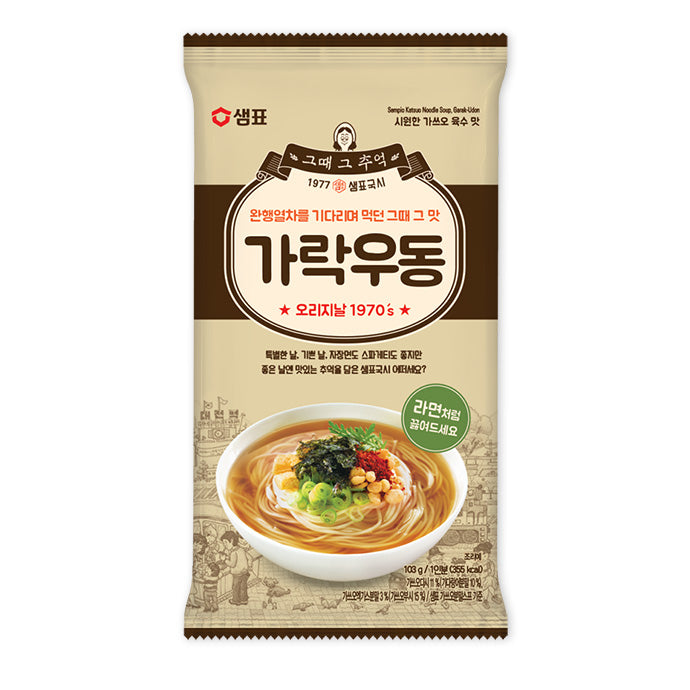 Garak Udon(Katsuo Noodle Soup) 샘표 그 추억 가락우동 103g l Sempio
Garak Udon(Katsuo Noodle Soup)  샘표 그 추억 가락우동 103g

1

Made from katsuo seafood stock, dried anchovies, and kelp, this soup is delightfully hearty.
Made with dried laver, sesame seeds, deep-fried seasoning balls, and red chili pepper for a robust flavor.
- Ingredients 
noodles : wheat flour, salt
katsuo powder :soy sauce powder, sugar, glucose, katsuo seasoning powder, fried wheat flour, salt, bonito extract powder, dried green onion, monosodium glutamate, dried seaweed, wheat gluten, kelp extract powder, dried red pepper ring, disodium 5'-ribonucleotide, silicon dioxide, dried laver
- Allergy Info. : Contains wheat, soybeans, milk, bonito, anchovy, sardine, shrimp, eggs and sesame.