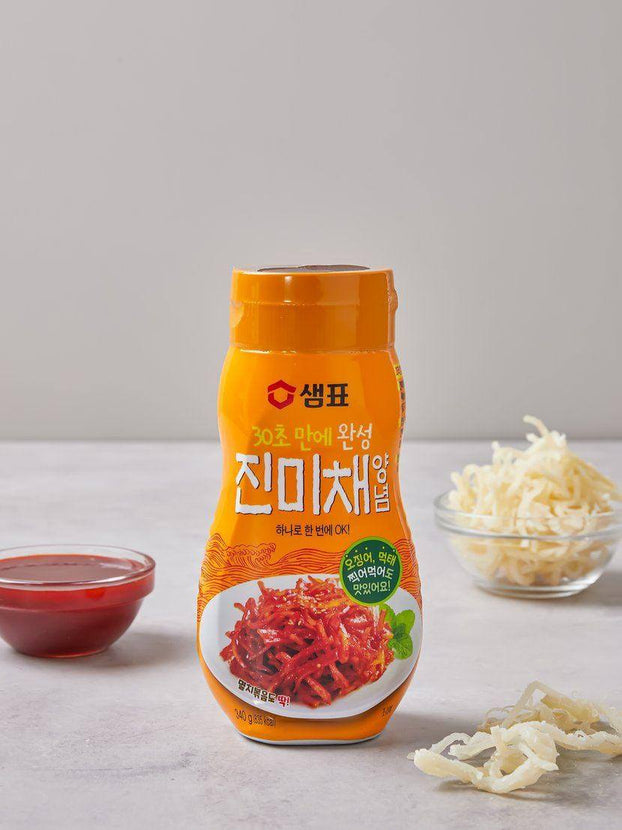 Sweet & Spicy Sauce For Dried Squid 샘표 진미채 양념 340g | Sempio
Expiry Date: 08 Jul 20022


Sweet & Spicy Sauce For Dried Squid  샘표 진미채 양념 340g
Easily make as much or as little Jinmi-chae muchim (dried squid salad, a popular side dish in Korea) as you want, whenever you want.
Spicy Gochu jang, brewed soy sauce, and various spices all come together making for a robust flavor experience.
Simply combine dried squid slices and sauce and microwave for 30 seconds for ready-to-eat Jinmi-chae muchim.
You can use this sauce for several other sides, too! Make a stir-fried anchovy side dish, or try it as a dipping sauce for squid or dried Pollack.


- Ingredients : Red pepper paste, corn syrup, sugar, water, soy sauce, alcohol, lactic acid, wheat extract
- Allergy Info. : Wheat, soybeans