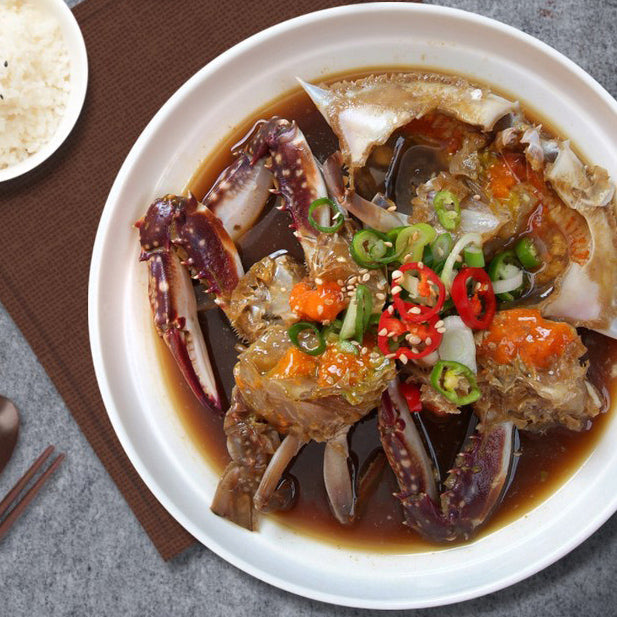 Marinated Raw Crab(Soy Sauce & Spicy Sauce) 녹선 전통 게장(간장 650g &양념 300g) | Noksun
이마*,롯데마* 납품기업 반찬의명가 "녹선" 의 찐 게장 시리즈
오직 서해안 꽃게 만을 고집합니다.
저가의 '황게'는 절대 사용하지 않습니다.
Marinated Raw Crab(Soy Sauce & Spicy Sauce) 녹선 전통 게장(간장 650g &양념 300g)
생강과 수제 간장소스로 맛을 낸 서해안 꽃게 간장게장.
자극적이지 않은 매운맛, 매콤하고 달콤한 녹선 전통의 양념게장.
흰쌀밥과 함께 먹으면 맛있습니다.
West Coast Blue Crab Soy Sauce Crab Seasoned with Ginger and Homemade Soy Sauce.
Non-irritating, spicy, spicy and sweet, traditional seasoned crab sauce.
It is even more delicious when eaten with white rice.
● Product of Korea.
● Safe and clean production under HACCP system.