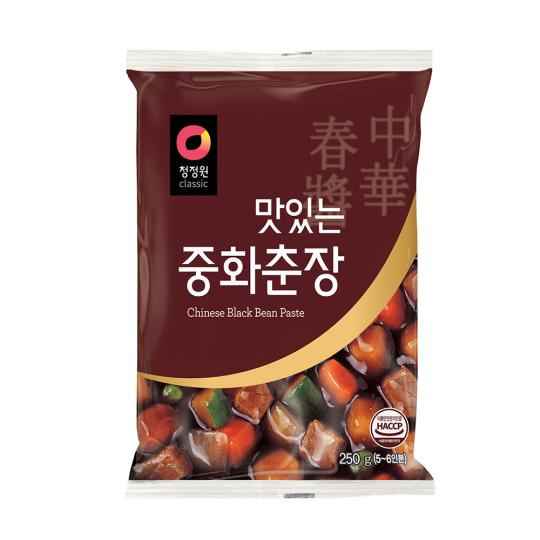 Chinese Black Bean Paste 청정원 맛있는 중화 춘장 250g l Chungjungwon
Chinese Black Bean Paste 청정원 맛있는 중화 춘장 250g l Chungjungwon

Chungjungwon's Delicious Chinese Black Bean Paste
Introducing to you, Chinese chunjang(Black bean paste) that has a unique taste and aroma! As it's not an instant food, you can create a deep taste with this black bean paste. Use this for Chinese dishes that the whole family likes, such as Ganjjajang, Tteokbokki, Fried rice and Stir-fried pork belly.

Cooking Instructions
Stir-fry chopped meat and vegetables with a tablespoon of oil.
Mix them with Black bean paste with half a tablespoon of oil.
Boil them with a cup of water until vegetables are fully cooked.
Put 2 tablespoons of starch in half a cup of water, boil them for about 2 mins and then put the right amount of the prepared noodles or rice.