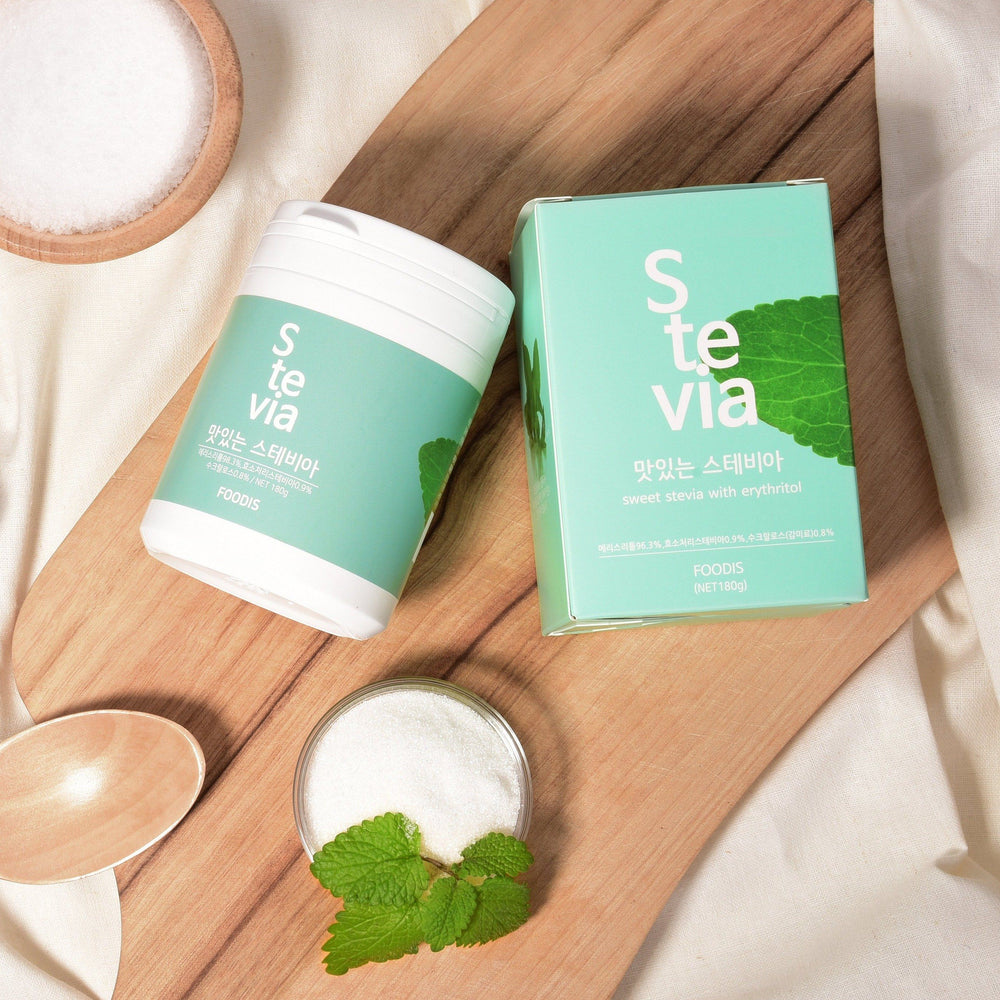 Amazing Stevia 스테비아 (Zero-Calorie Sugar Replacement) | Purunong
Amazing Stevia (Sugar Replacement)
A healthy and natural alternative to sugar, free of calories and risk of diabetes. It's time to be free of worries about sugar consumption - simply add this stevia instead of regular sugar to your morning coffees, teas, or even food that you cook and consume!
Sweet Stevia with Erythritol
Sugars can lead to serious health issues such as diabetes. However, Stevia is not only calorie-free, it is organically extracted from plants and contains no artificial flavours.
With Stevia as a replacement for sugar, you can stop worrying about sugar intake when you consume sweet food and drinks! The addition of Erythritol, another form of zero-calorie sweetener, to the mixture balances out the sweetness of Stevia itself while retaining its health benefits.
How to consume
Simply use this bottle of stevia like how you would usually use regular sugars. You can add them to any drinks, meals and snacks as a replacement for sugar!
Storage Information
Keep in a cool and dry place away from direct exposure to sunlight. 
Details
Net Volume: 180g X 1 Bottle
Ingredients: Erythritol, enzymatically modified stevia, sucralose
| | |
| --- | --- |
| Nutrition Information (per 100g) | Calories 16kcal (4g) |
| Sodium | 3mg (0%) |
| Carbohydrates | 96g (30%) |
| Sugars | 1g (1%) |
| Cholesterol | 0mg (0%) |
| Fat | 1.8g (3%) |
| Trans fat | 0g |
| Saturated fat | 0.5g (10%) |
| Protein | 0g (1%) |
% are based on an average person's daily intake of 2000kcal

Expiry date is as stated on the product.