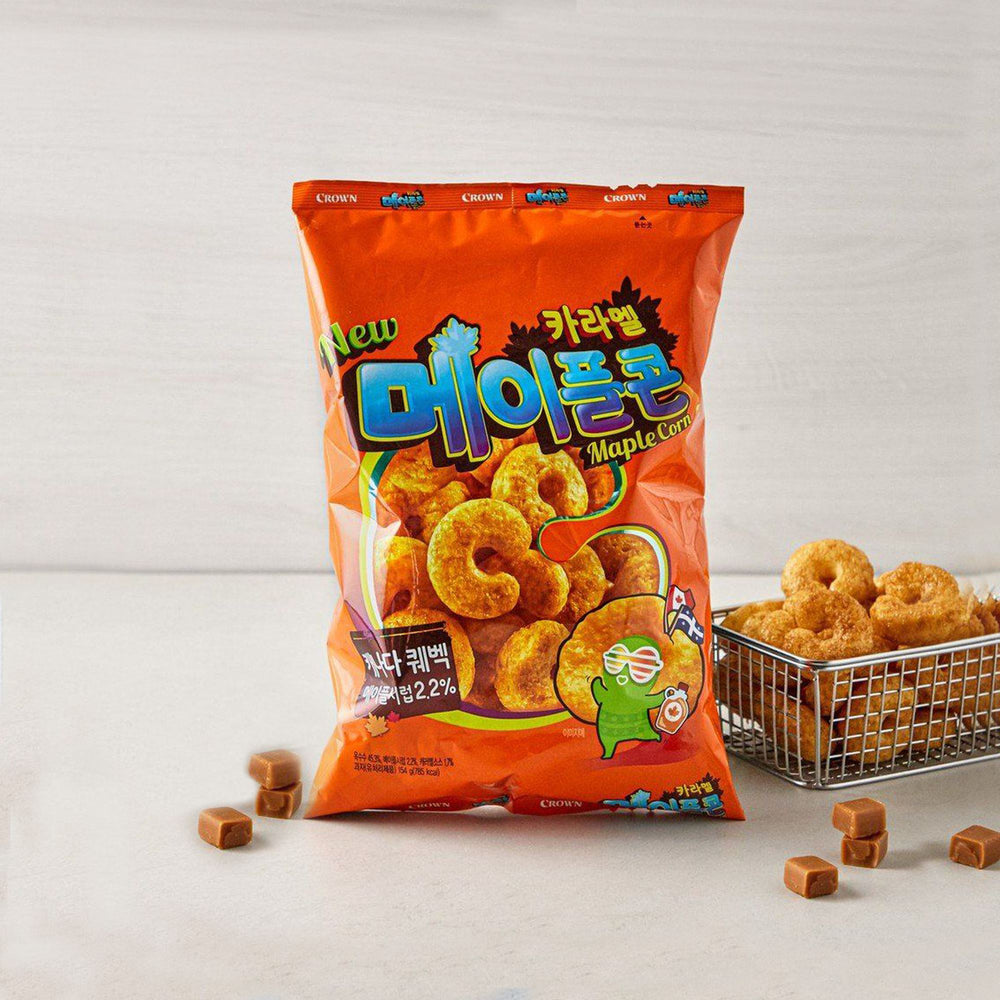 Caramel Maple Syrup Snack 카라멜 메이플콘 (74g) | Crown
Caramel Maple Syrup Snack 
Crown Caramel Corn Maple is a sweet and crispy snack drizzled with maple syrup and caramel flavour. Crispy on the outside but soft inside, it's absolutely addictive, especially with its crispy and light texture. This is made with real Maple Syrup.
Storage Information
Keep product in a dry and cool place.
Details
Net Volume: 74g x 1 Packet
Ingredients: 
Corn flour 45%, Mixed oil( Palm oil, Sunflower oil), White sugar, Processed butter(Milk) 4.63%, Maple syrup 2.3%, Caramel sauce 1.79%, Butter powder 1.4% [Processed butter, Lactose, Sodium caseinate, Emulsifier(Soy lecithin), Salt], Condensed sweetened milk 0.66%, Salt, Color( 150a), Thickener(466), Refined salt, Baking powder(500, Wheat starch), Emulsifier(E322), Artificial maple flavor
Please refer to expiry date as stated on the product.