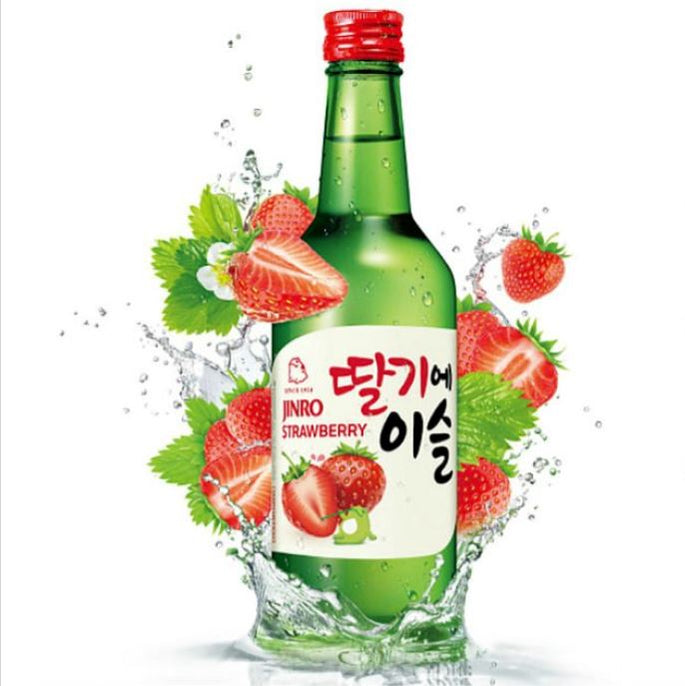 참이슬 소주 딸기맛 360 ml Chamisul Soju Strawberry | Jinro
Korean Soju needs no introduction to people familiar with Korean culture. A permanent staple in the lives of many Koreans, it's the go-to alcohol choice in Korea for its clean taste and multiple fruit flavours. 
Strawberry
The Strawberry flavour of Jinro's Chamisul brand. Forget having to blend strawberries to mix with your soju for this popular flavour! Infused with strawberry flavouring, this beverage will keep you coming back for more.