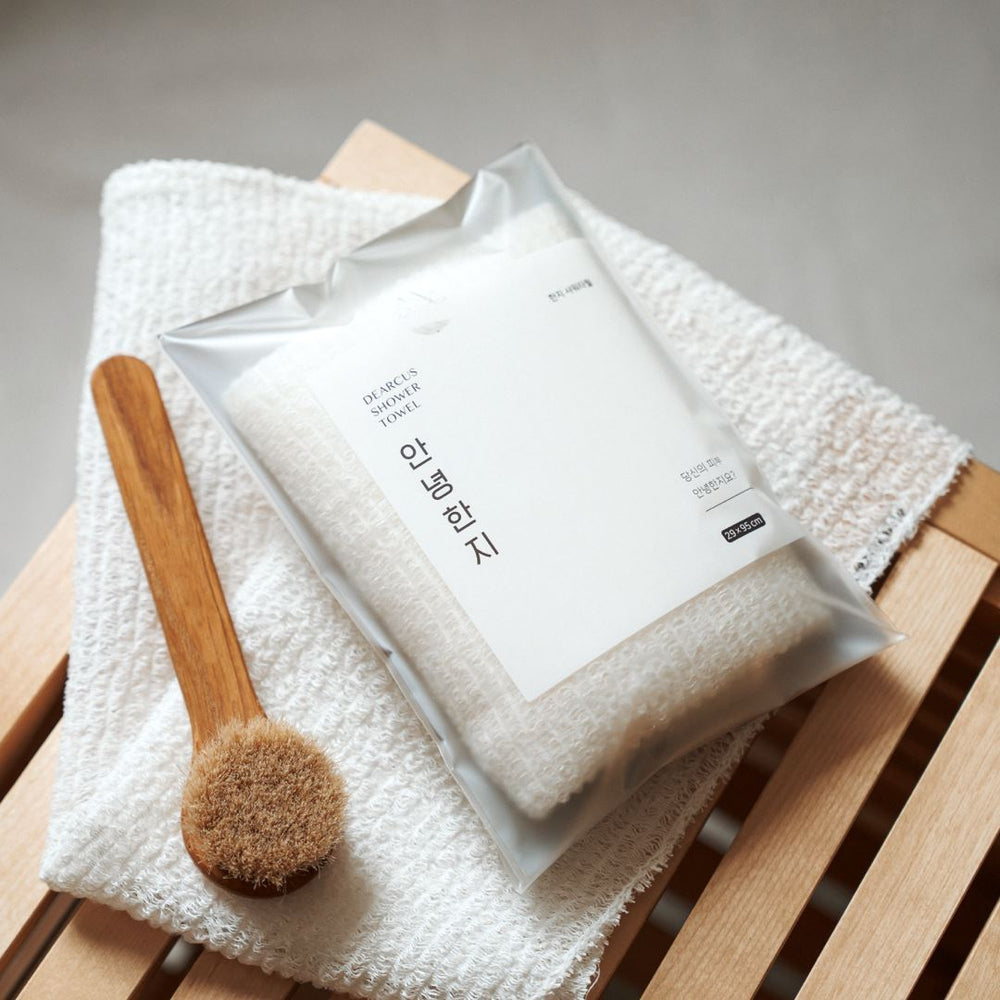 Gentle Exfoliating Shower Loofah Towel 1pc | Dearcus
HELLO Exfoliating Scrub Towel
Hypoallergenic, Anti-Bacterial
Made with fibers from the world's best paper, 'Hanji' (Traditional Korean Paper)
Made with traditional Korean paper
Soft, refreshing & clean!


What state is your shower loofah in?
Especially with humid weather and a damp bathroom, bacteria and mould can easily grow. Using a mouldy and unhygienic scrub towel or loofah can lead to skin problems.
Dozens of sample tests prove the anti-bacterial properties of the HELLO Loofah Scrub Towel.
Exfoliating Scrub Towel made from
Hanji


What is Hanji?
A type of Korean traditional paper made from an oak tree, since the fifth century
Contains an adequate amount of Korean Hanji fibres
If the loofah contains too many fibres, it will be rough and hurt the skin.
Contains an adequate 30% fibre count, making it perfect for everyone to use - from children to adults.
The thick and dense foam makes for a pleasant shower experience.
It also is cost-effective, as you use less body wash to make more foam.