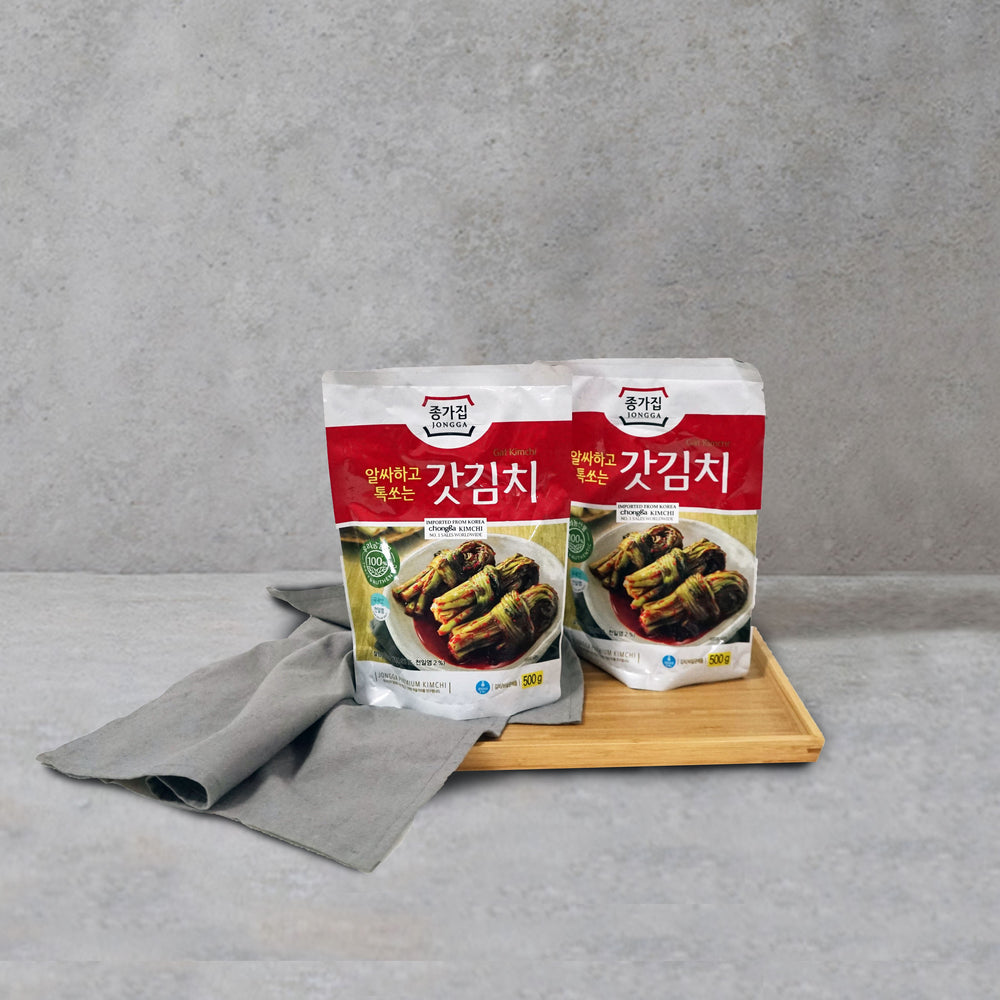 Korean Gat Kimchi (Mustard Leave Kimchi) 종가집 돌산 갓김치 500G | Jongga
Korean Gat Kimchi (Mustard Leave Kimchi)
Try a variation from the regular cabbage Kimchi! Jongga's mustard leave kimchi comes with a slight bitter flavor of the aromatic mustard leaves which has soft fiber.
Storage Information 
Please store product in the refrigerator.

Details
Net volume: 500g X 1 Packet
Possible allergens: Soybean, wheat, chicken
Please refer to expiry date as stated on the product.