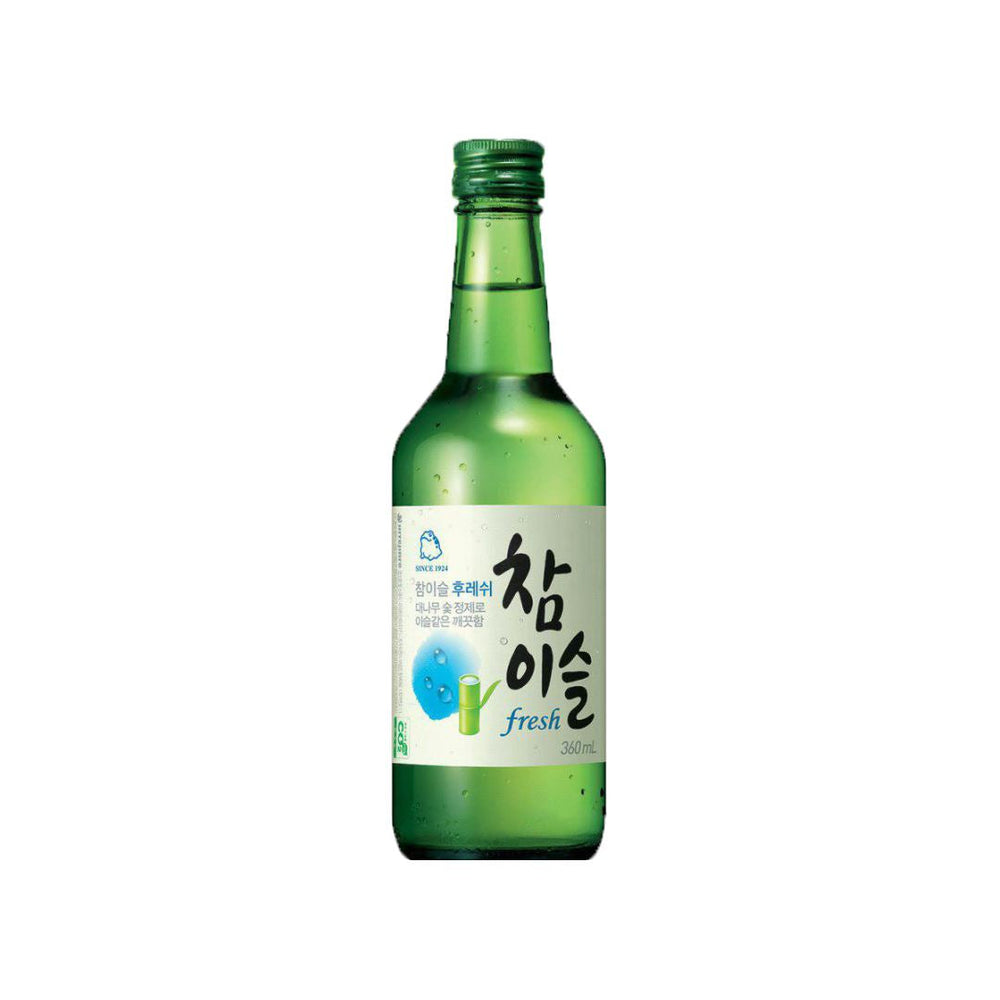 참이슬 소주 360 ml Chamisul Soju Fresh | Jinro
Korean Soju needs no introduction to people familiar with Korean culture. A permanent staple in the lives of many Koreans, it's the go-to alcohol choice in Korea for its clean taste and multiple fruit flavours. 
Fresh
The original flavour of Jinro's Chamisul brand. It has a clean and forward taste and flows nicely through. Excellent during cold weather as it warms the body right up. There are also flavours such as Grapefruit, Green Grape, Plum and Strawberry available!