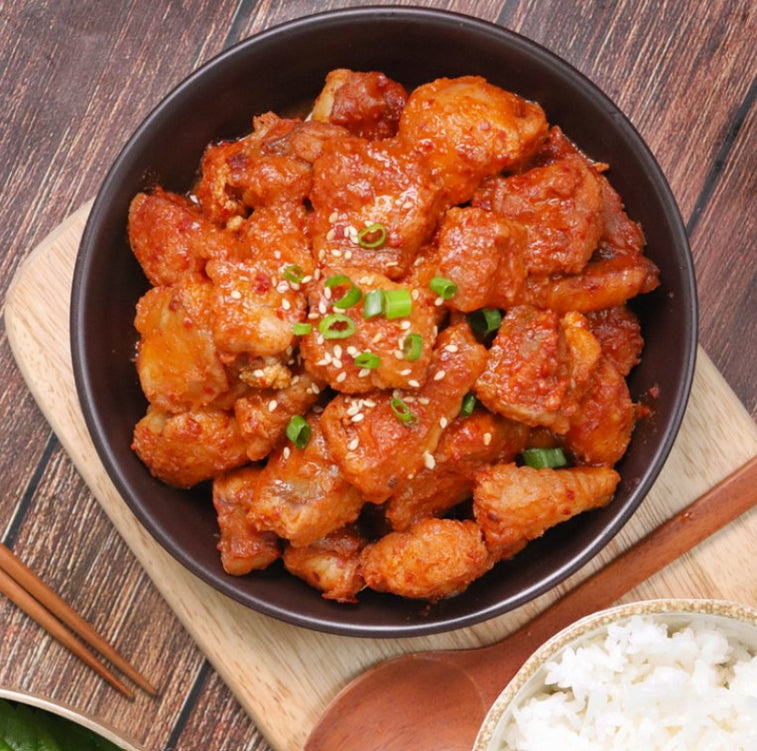 Korean Boneless Spicy Monkfish 아귀 순살 불고기 (매콤한맛) (500g, 2-3pax) | Little Jagalchi
Korean Boneless Spicy Monkfish
The high nutritional value and tastes of the Monkfish should not be overlooked due to its unattractiveness. A spicy dish made with fresh Monkfish, is considered a health food that is high in protein and in vitamins A and E. The tender and soft meat is often described as being similar to lobster meat! A convenient and revitalizing meal just within minutes! 
Benefits of Monkfish
Brain Development - Prevents Dementia 

Good for skin 
Strengthens Eyesight
Aids in fatigue recovery
Cooking Instructions
Cook thawed monkfish over medium heat in a heated frying pan.

When the monkfish is fully cooked, add in onions, beansprouts, scallions (or any other vegetables you like) and stir-fry them. 

Serve with rice or in a ssam (vegetable wrap)
What You Will Be Getting
1 packet of Boneless Spicy Monkfish (500g)
Each meal kit serves 2-3 pax.
Storage Information
Please store product in the freezer (-18 degrees Celsius and below). Please do not refreeze after thawing.
Details
Net Volume: 500g
Ingredients: Monkfish, gochujang, Chilli flakes, soy sauce, garlic, sesame oil, sugar, pepper, shiitake powder, sodium glutamate.
Possible allergens: This product was manufactured in the same facility as products containing mackerel, crab, prawn, squid
Please refer to expiry date as stated on the product.