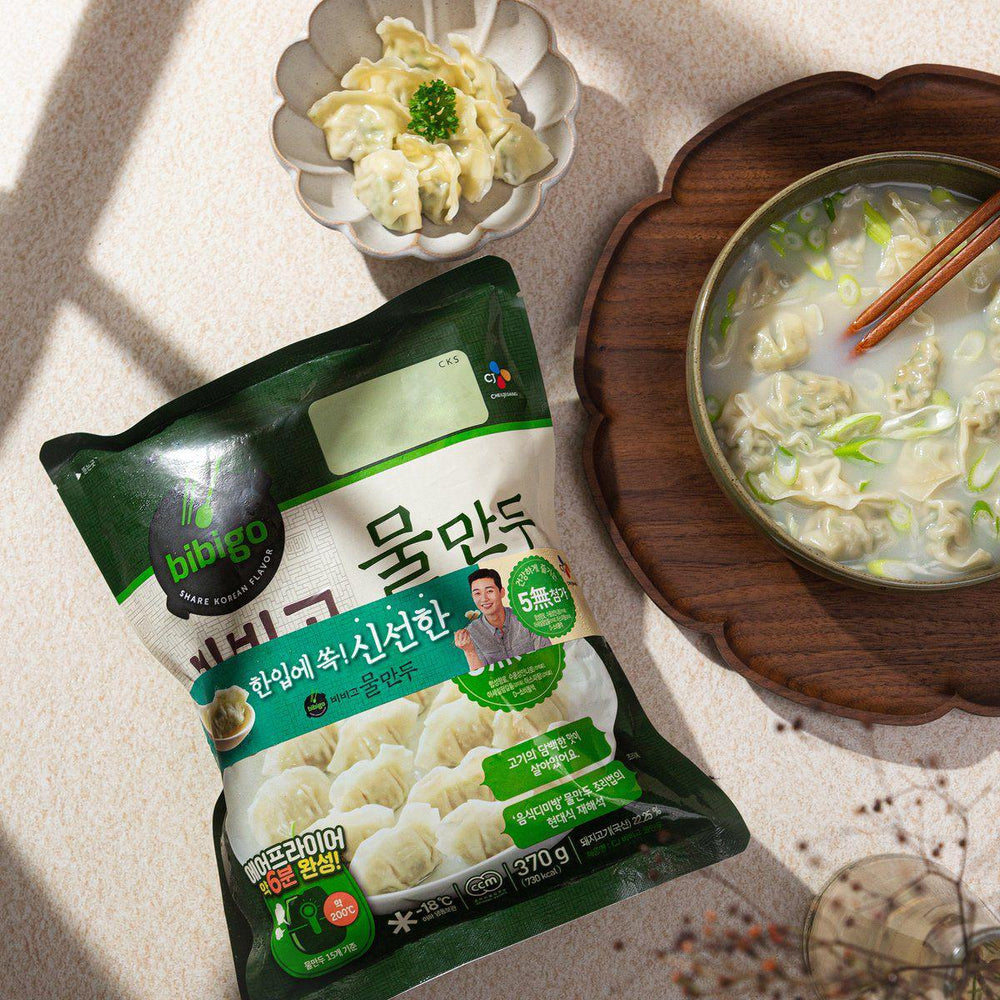 Mini Korean Wonton Dumplings - Pork & Vegetable 비비고 돼지고기야채 물만두 (500g) | CJ Bibigo
Frozen Mini Wonton Dumplings (Pork & Vegetable)
Mini Bite-sized Korean Wonton dumplings which are absolutely addictive from Korea's No.1 dumpling brand, Bibigo. You can easily prepare and enjoy the dumplings in soup!
Delivery Packaging
All our frozen items are delivered in a thermal bag to preserve the freshness and quality of the food products.
Details
Ingredients: Pork, Vegetables, leek, green onion, textured soy flour, tofu, garlic, soy sauce, sesame oil, sugar, salt autolyzed yeast extract, black pepper
Possible allergens: Food products containing wheat, soy.
| | |
| --- | --- |
| Nutrition Information | Calories 191kcal (100g) |
| Sodium | 368mg  |
| Carbohydrates | 21.6g  |
| Sugars | 1g  |
| Total Fat | 7.9g  |
| Trans fat | 0g |
| Saturated fat | 2.4g |
| Cholesterol  | 18mg |
| Protein | 7.5g |

% are based on an average person's daily intake of 2000kcal