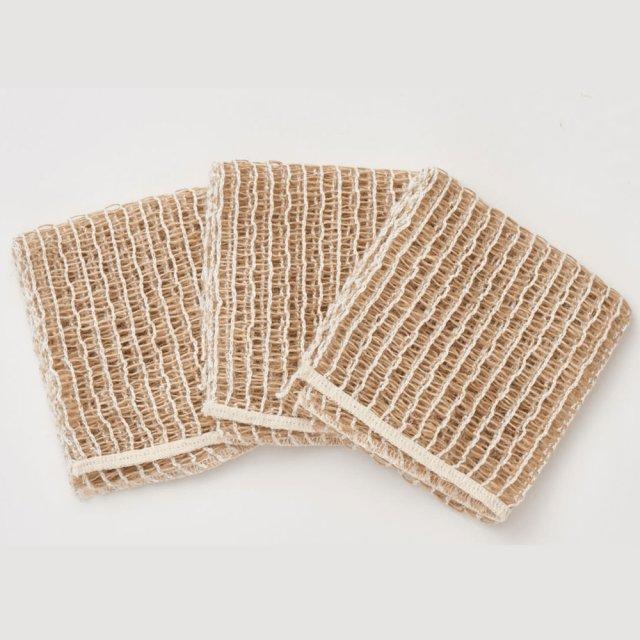 Natural Hemp Kitchen Scrubber Cloth 삼베수세미 (3 pcs x 1 set) | Safe Planet
Natural Hemp Kitchen Scrubber Cloth
Save the Earth together with Safe Planet's Natural Hemp Kitchen Scrubber! It works like magic because with this scrubber, you can now wash your dishes without any dish wash detergent - how easy! Isn't this such a money saver too? This kitchen scrubber is made of 100% natural materials which are treated with zero chemicals such as pesticides and fertilizers, so it's definitely safe to use it for you dishes! It also has anti-bacterial, anti-toxin and anti-moulding qualities which you'll love! Each set comes with 3 kitchen scrubbers of seize 16cm X 24cm.
How to Use?
Soak the dishes in water for a while before washing them
Dilute a small quantity of dishwasher detergent with water (It?™s okay to use it without dishwasher detergent too).
Rinse your dishes cleanly
For greasy dishes, you may use flour or a kitchen towel to remove the grease prior to dishwashing, and use more dishwashing detergent.
*Rinsing is the most effective with this scrubber! You can use this hemp cloth washing scrubber even when rinsing your fruits!