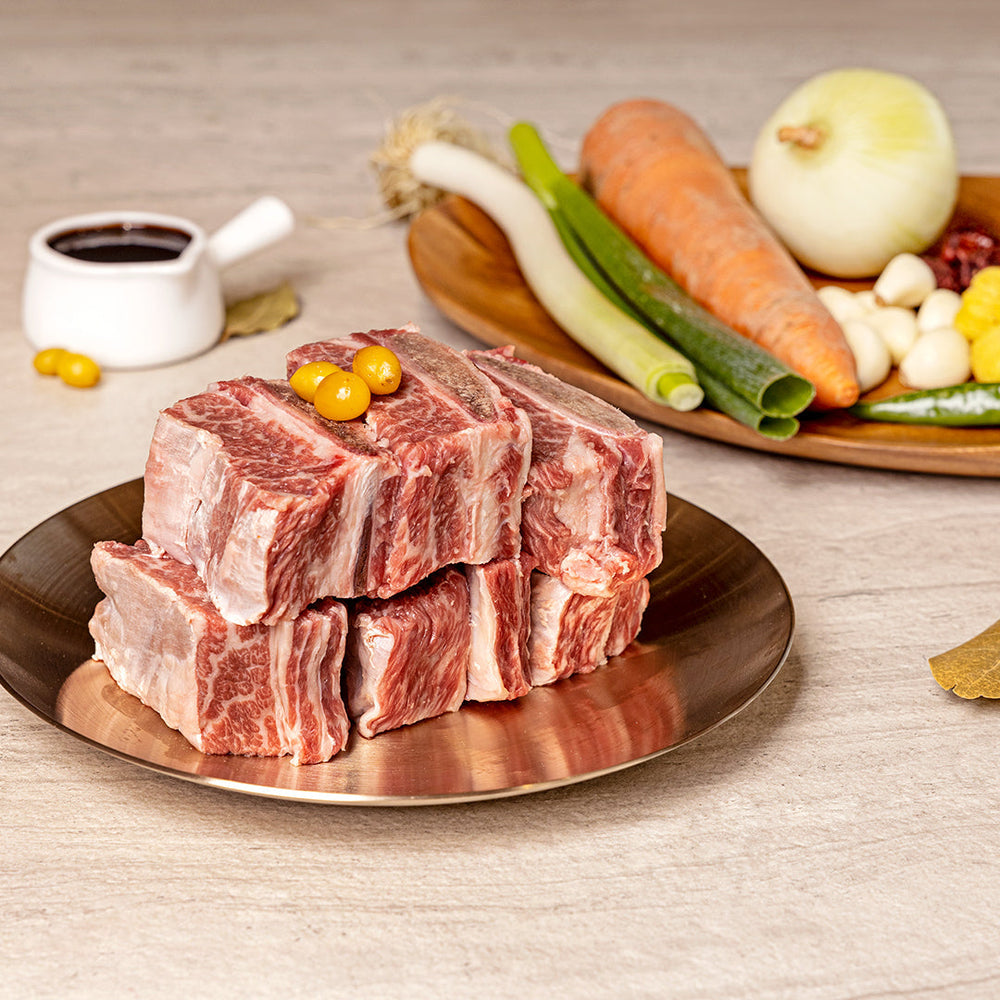 US Prime Beef Short Ribs 미국산 소갈비찜 (찜, 탕용) - (500g) | The BlueBasket
US Prime Beef Short Ribs 소갈비찜 - (500g) | The BlueBasket PB

US Prime Beef Short Ribs
The grain-fed US Prime Boneless Short Rib is of quality grade, boasting of richness in meat quality. Cut the meat thickly into about 4-5cm and remove the fat to enjoy the tenderness of the thick meat.  
Check Point

Our chefs have removed the unnecessary fats to ensure its best quality. 

Grain-fed meat boasts tenderness and chewy texture. 
Chef's Tip !

After defrosting in chiller, soak in water for 1-2 hours to remove the blood. 

Marinate with CJ Baeksul Korean Beef Galbi Marinade Sauce
What You Will Be Getting
500g of Carefully selected US Prime Short Ribs
Please store the product in the refrigerator upon receiving
Shipping Method
BB COLD BOX

- Products are placed in biodegradable bags and shipped via our BB Cold Box
- Our BB Cold Box is layered with dry ice to ensure temperature is kept cool during transit
- Upon arrival, our delivery person will hand over the biodegradable plastic bags containing your order(s)
- BB Cold Box will NOT be given to the customer