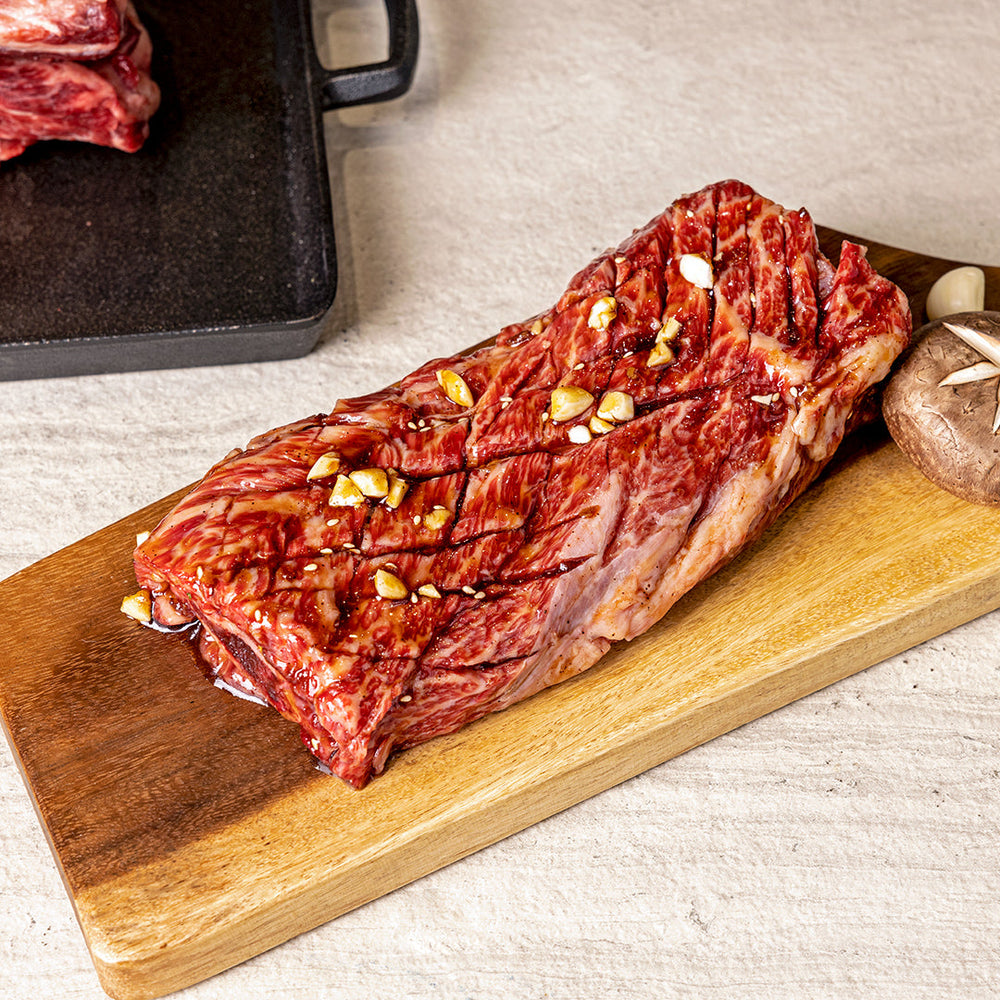 US Prime Beef Short Ribs with Big Bone 소왕갈비 (400g) | The BlueBasket
US Prime Beef Short Ribs with Big Bone 소왕갈비 (700g) | The BlueBasket PB
Feel Every Joyful Bite Of Short Ribs With Big Bone!

Beef bone-in short ribs are a very appetizing cut that must be slow cooked to become tender. The bones help hold the meat together and add flavour & body to braising liquids they're cooked in.
Can also be smoked or slow roasted with very flavourful results, though they may be less tender.
Check Point
Tastes most tasty when grilled or smoked.
Slow-cooking breaks down the collagen into a rich gelatin! 



Enjoy a deep savoury taste and chewy texture that lingers.
Rich marblings impart an excellent flavour to meat!


Incomparable to normal meat, when it comes to flavour and texture!


What You Will Be Getting
700g of carefully selected US Prime Beef Short Ribs with Big Bone
Please store product in the freezer below -18 °C upon receiving it
Shipping Method

BB COLD BOX

- Products are placed in biodegradable bags and shipped via our BB Cold Box
- Our BB Cold Box is layered with dry ice to ensure temperature is kept cool during transit
- Upon arrival, our delivery person will hand over the biodegradable plastic bags containing your order(s)
- BB Cold Box will NOT be given to the customer