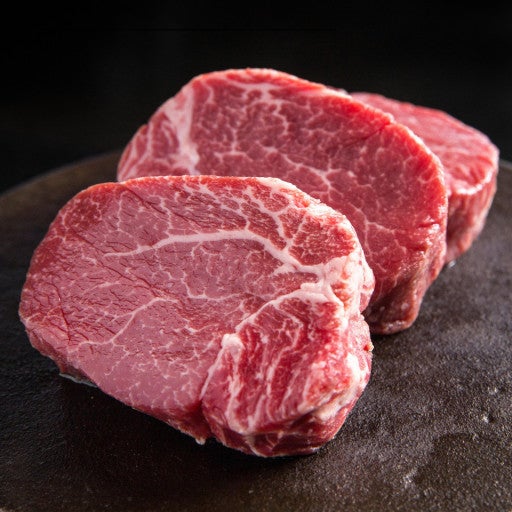 New Zealand Tenderloin 200g 뉴질랜드산 안심 (스테이크) | The BlueBasket
New Zealand Tenderloin 200g 뉴질랜드산 안심 (스테이크) | The BlueBasket
It's Worth Stocking In Your Pantry

For substantial meals
Beloved dish for everyone
Hassle-free recipes
Simple yet savoury
Tender as well as wonderful texture
Grilling or roasting optimizes the meat

What Do I Serve With Tenderloin?

Garlic buttered mushrooms

Savoury mashed sweet potatoes

Yorkshire pudding
Roasted green beans with onions and bacon

Honey dijon brussels sprouts
What is BB's Tenderloin specialty?

We source our meat directly from reliable meat professional co-ops who we have been doing our business with for several years.
Don't miss this flavourful chance to enjoy!
What You Will Be Getting
200g of carefully selected New Zealand Tenderloin (Complement to steak)

Please store product in the freezer below -18 °C upon receiving it
Shipping Method

BB COLD BOX

Products are placed in biodegradable bags and shipped via our BB Cold Box
Our BB Cold Box is layered with dry ice to ensure temperature is kept cool during transit
Upon arrival, our delivery person will hand over the biodegradable plastic bags containing your order(s)
BB Cold Box will NOT be given to the customer