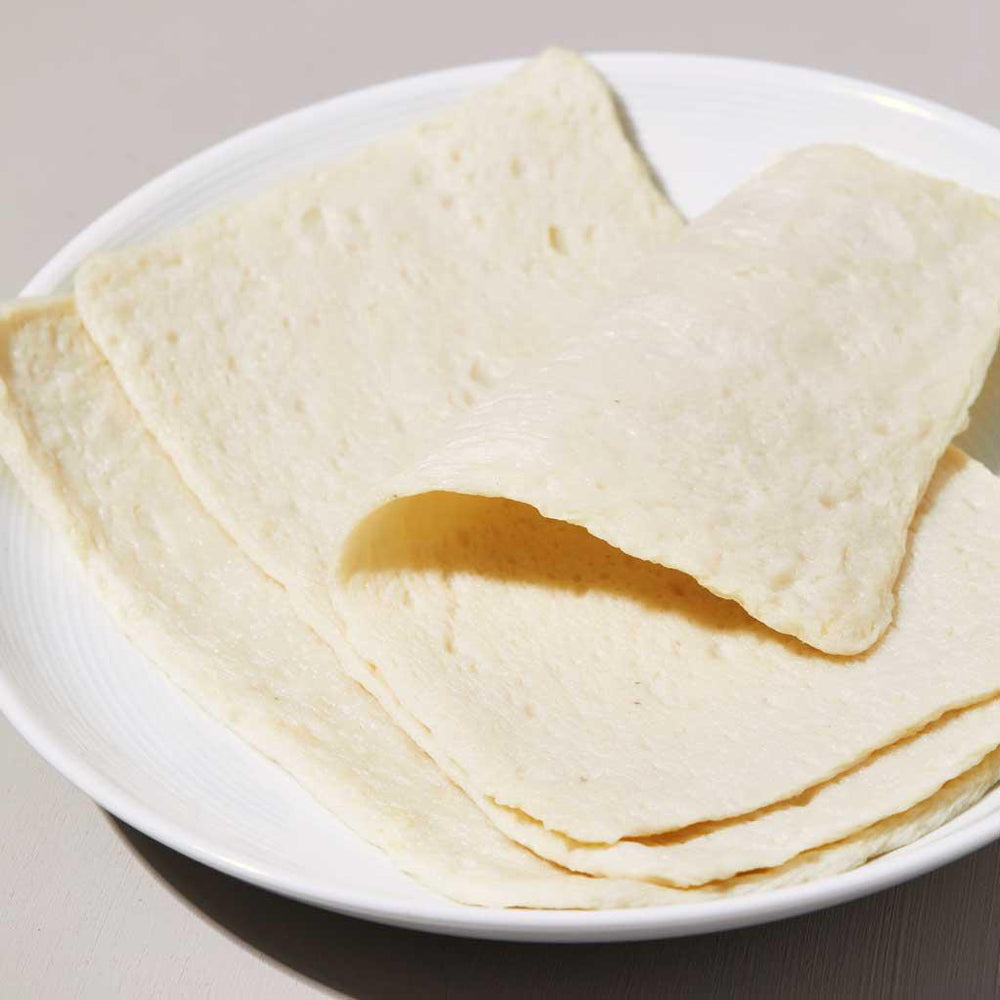 Korean Premium Fishcake Sheets 3 Pcs 오마뎅 순살어묵l Omadeng


Premium Korean Fishcake Sheets
Made with the finest ingredients, these unflavoured Omadeng fishcake sheets from Busan are fresh, chewy and a great addition to any dish. They have a soft texture from high surimi fish content and which carries a clean taste.
Product Details
Cooking Ideas
Stir-Fried Fishcake
A side dish commonly found in Korean lunchboxes that is easy and quick to make.
Ingredients: Omadeng fishcakes, flavoured soy sauce, vegetables
Steps:

1. Slice up the fishcakes into edible sizes.
2. Add oil to the pan and stir fry the fishcakes and vegetables in some flavoured soy sauce.
Fishcake Soup
A warm and hearty dish loved by all that you can make easily in just a couple steps.
Ingredients: Omadeng fishcakes, Omadeng signature soup base, radish, carrots, mugwort, shitake mushrooms, konjac, tofu pouches, water
Steps:
1. Cut the vegetables and fishcake sheets up into edible sizes, thread assorted fishcakes onto skewers.
2. Put the fishcakes and vegetables into a pot and pour in suitable amounts of water and soup base according to your taste preference. Leave them to boil.
Brand Information
Omadeng prides themselves in providing quality Korean street snacks that are safe and enjoyable for children, with recipes crafted to be the perfect reminder of the taste of childhood. Their food products are healthy options that do no contain any additional colouring, MSG or wheat flour. 
Details
Ingredients: Soft meat 82.15% (USA, India, Thailand etc. / fish meat, D-sorbitol, white sugar, acidity regulator), potato starch (Korea, Poland, Germany), refined salt (Korea), rice flour (Korea), anchovy powder (Korea), kombu powder (Korea), soy bean oil, potassium sorbate (preservative), Glucono-δ-Lactone
Contains soy bean. 
Please refer to expiry date stated on product packaging.