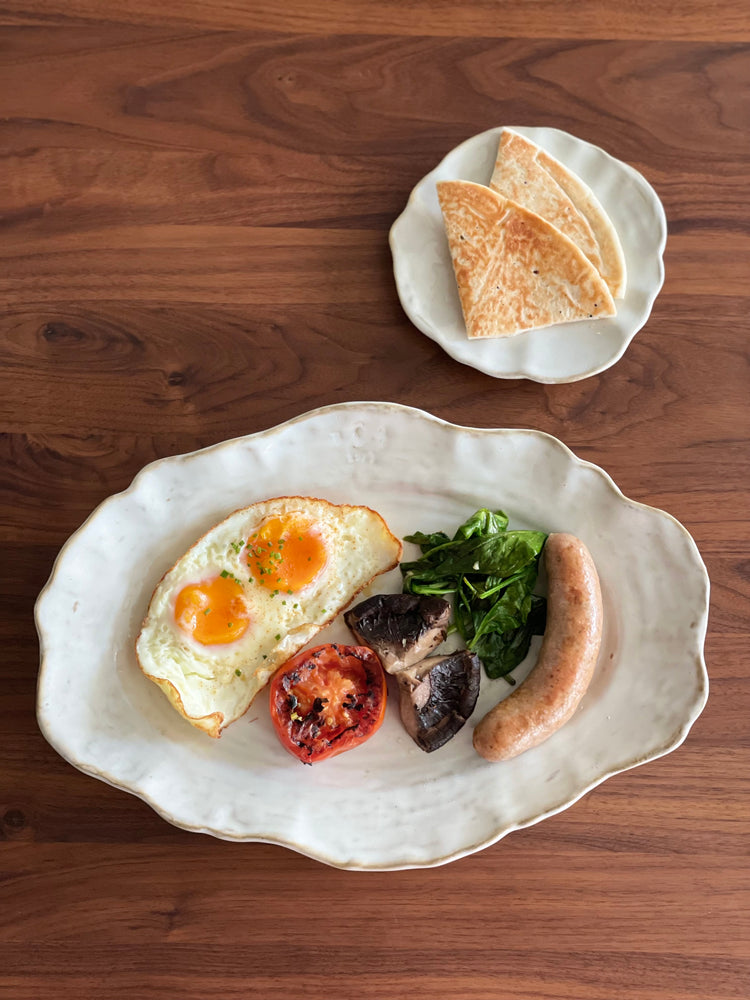 Oval Platter (1pcs) Yarnnakarn 야나칸 오발 플레터
Oval Platter
size: 35 X 24 X 2.5CM
Yarnnakarn Story
Yarnnakarn was founded in 2010 by Karin Phisolyabut, who earned a B.A. in Ceramic Design from Thailand and a M.A. in Fine Arts from the United Kingdom.
"Yarnnakarn" means to continue to establish the correlation between the idea of nostalgia and the passage of time.
Yarnnakarn believes in sustainability and supporting the local community. We continuously explore and experiment new techniques to reduce our impact to the environment.
By choosing local materials and artisans, we are able to help reduce the carbon footprint and aid the local craftsmen. Rather than focusing on uniformity and quantity, we seek beauty in flaws and imperfections innate to each natural ingredient and combine them into our products creating truly unique characteristics into our works.
Please take note before purchasing Yarnnakarn
Listed below are the list of handcraft oxidation ceramic quality natural characters
and should not be regarded as defects.
- Shrinkage/distortion/sizing variation
- Crawling/uneven glaze/bubble/stain/spot/pinhole acceptance
- stilt markings/tiny cut/stain/spot on unglazed base/bottom acceptance
- Colour/shade/texture/Brightness/Gloss variation
Thank you