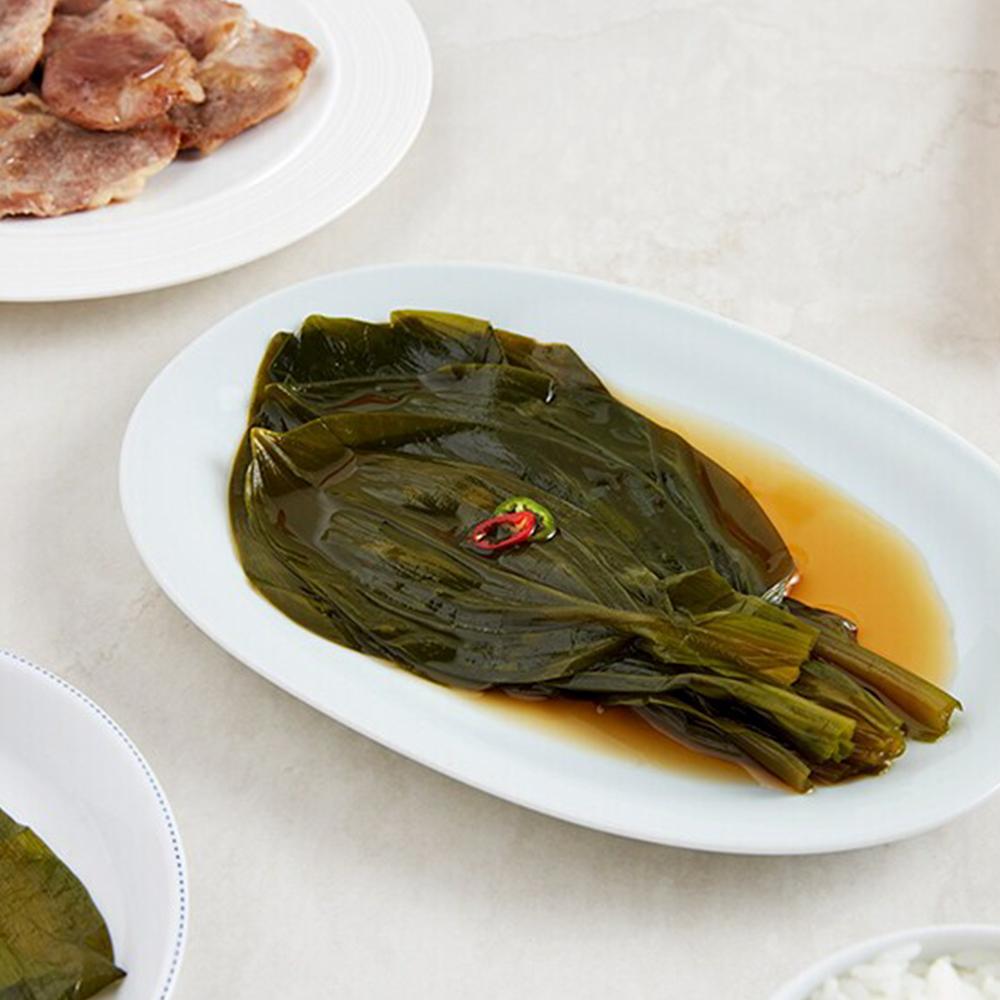 Pickled Wild Garlic Leaves 명이나물 (160g) | Ilgajib
Pickled Wild Garlic Leaves
These tasty pickled greens will go very well with the meat you are having! You can have it as a side, or as a wrap together with your main dish.
Storage Information 
Please store product in the refrigerator.

Details
Net volume: 160g X 1 Pack
Possible allergens: Soybean, wheat, oyster
Expiry: 12 months from manufacturing date, please refer to date stated on product packaging.