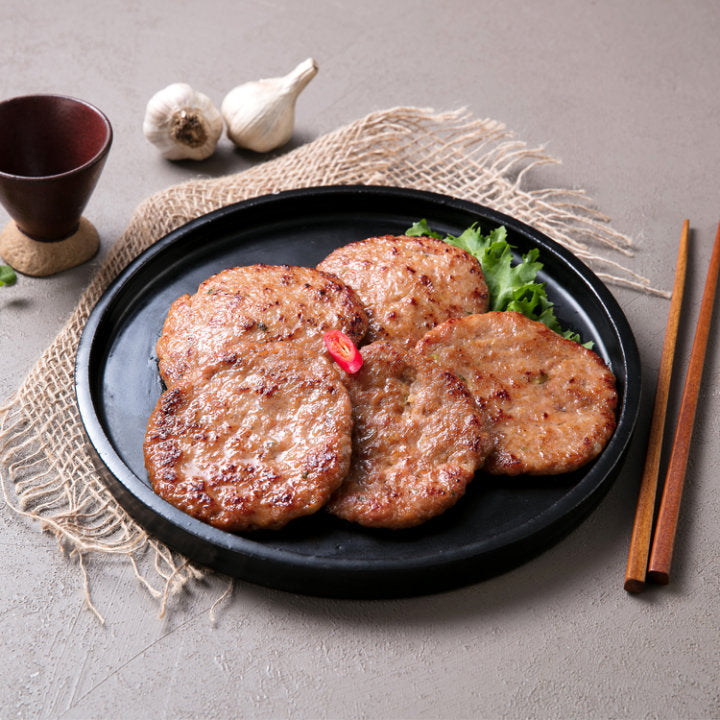 Pork Short Rib Patty 200g 도토리 먹은 듀록 떡갈비 | The BlueBasket
Pork Short Rib Patty 200g 도토리 먹은 듀록 떡갈비 | The BlueBasket


What Is Duroc?
Duroc is one of the world's top 3 luxury pigs, which is a breed of pig raised under strict breeding methods. It feeds on acorns as its diet, giving the pork meat a nutty and evocative flavour. If you're looking for pork with a better taste than normal ones, choose Duroc!

Feel the Tenderness of Tteokgalbi
Loved by everyone of all ages! Sweet and salty Tteokgalbi is Koreans' pantry staple. It's made from mix of carefully chopped Duroc pork and assorted vegetables. What's more, fermented soy sauce is applied on top of it, optimising its amazing unami flavour! Enjoy this hassle-free and delicious food! 

Cooking Tips to Make Tteokgalbi
BlueBasket's Pork Short Rib Patty is made from chopped pork by professionals, boasting its chewy texture and appetising meat juice. When grilling, put cooking oil in the frying pan, swirling it around to cover the bottom evenly and place the patty in the pan. Next, cook the surface of meat over the medium heat until golden brown. That way, the juice is locked up so that you can enjoy an optimal flavour of this!