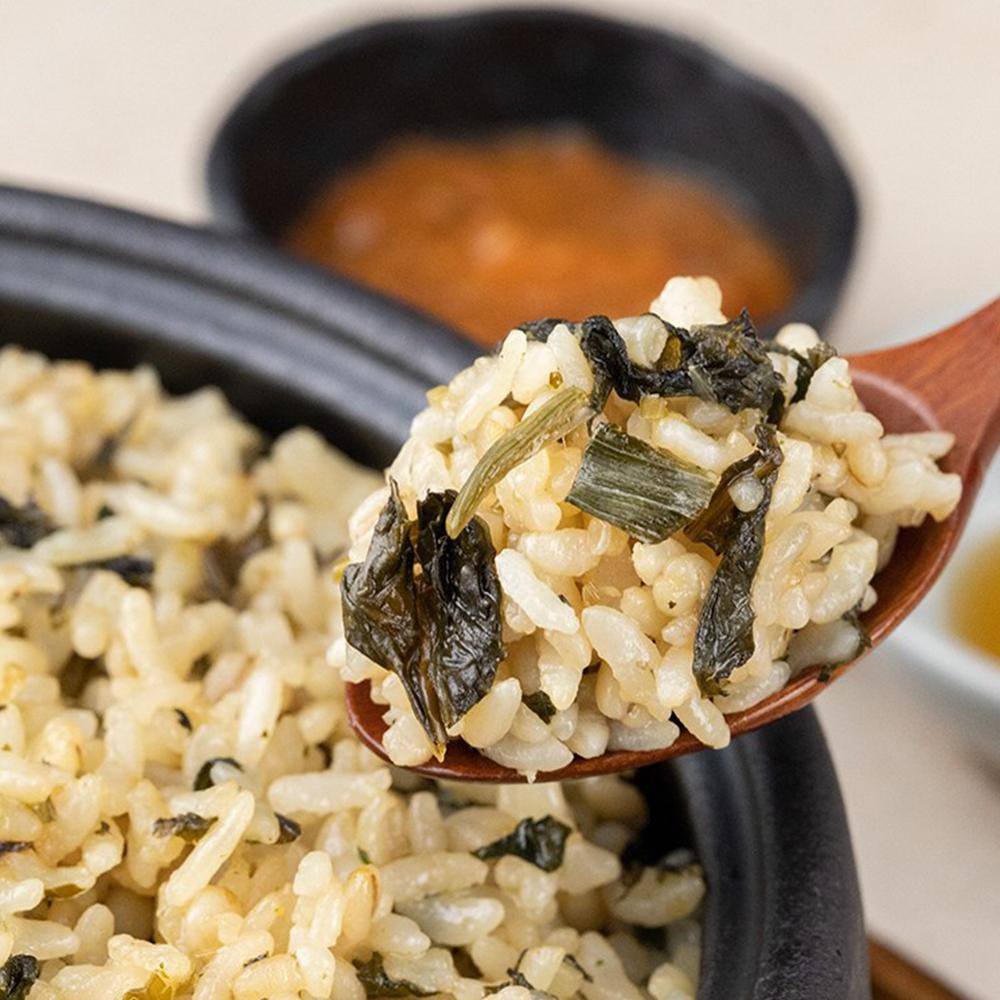 Rice with Korean Thistle (424g) 풀무원 곤드레나물 솥밥 | Pulmuone
Expiry Date: 26 Aug 2022

ABOUT PULMUONE
Since Its founding in the Republic of Korea in 1984, Pulmuone has been one of the most prominent food brand in the country.
It is our mission to only use quality ingredients to promise authentic taste and delicious foods.


[Pulmuone] Seasoned Thistle with Rice 424g
It's a seasoned vegetable pot rice where you can feel the deep flavor of herbs. It was built in a cauldron manner with fresh rice and nutritious domestic barley. In addition, Gangwon-do raw gondre (not dried gondre), is added to capture the taste and aroma of fresh vegetables. Savory sesame oil and soybean paste seasoning is supposed to be added together and you can adjust the sauce to suit your taste. Heat the vegetable rice, which is cumbersome to cook at home, in a microwave oven for 4 minutes to complete it.
INGREDIENTS
Contains : Wheat, Soybeans
Product of Republic of Korea
Storage Instructions
Store the product in the freezer upon receiving and keep it frozen at all times when not consumed.