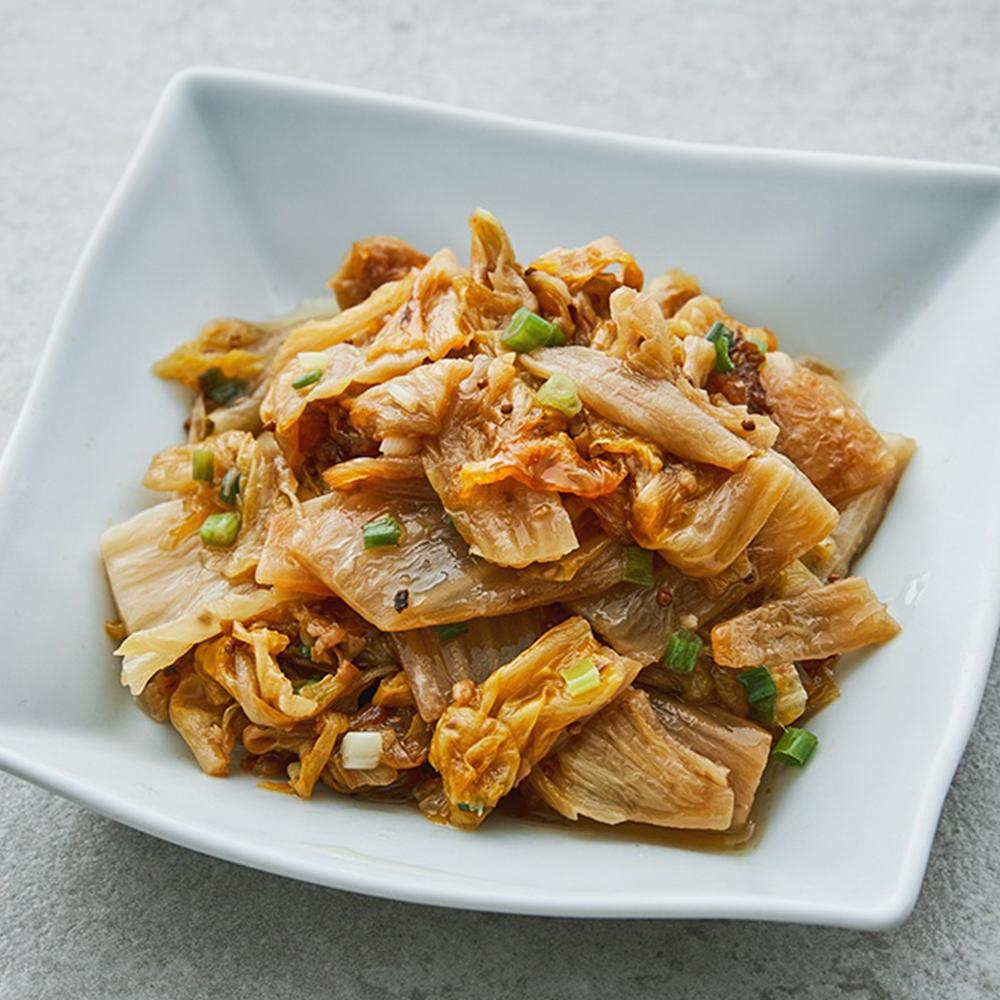 Ripened Kimchi, Stir-Fried with Perilla Oil 묵은지 들기름 볶음 150g | Namdo
Ripened Kimchi, Stir-Fried with Perilla Oil
Stir-fried kimchi with perilla oil for a refined yet savoury taste with a distinct aroma from the perilla oil.
Features
Cabbage kimchi, Ground garlic, Soybean paste, Perilla oil, Green onion, Perilla powder, Seasoning, Broth
Hansik Namdo (남도애꽃)
Namdo is a home convenience food brand established by CEO Jeong Mi-ja, who has been running a Korean food restaurant since 2000. She created this brand with the idea of making Korean food that can be eaten at home and developed products after much research and development. Products are developed in a way where the highest quality ingredients are used and sourced from the original places so that anyone can enjoy the delicacies of Korea. Through Namdo, she hopes that the Korean culture through Korean cuisine can be promoted to the whole world. 
Storage

Store in a freezer upon receiving (-18 to 0 degrees Celcius)
Thaw in the fridge for 1 day before consuming/cooking