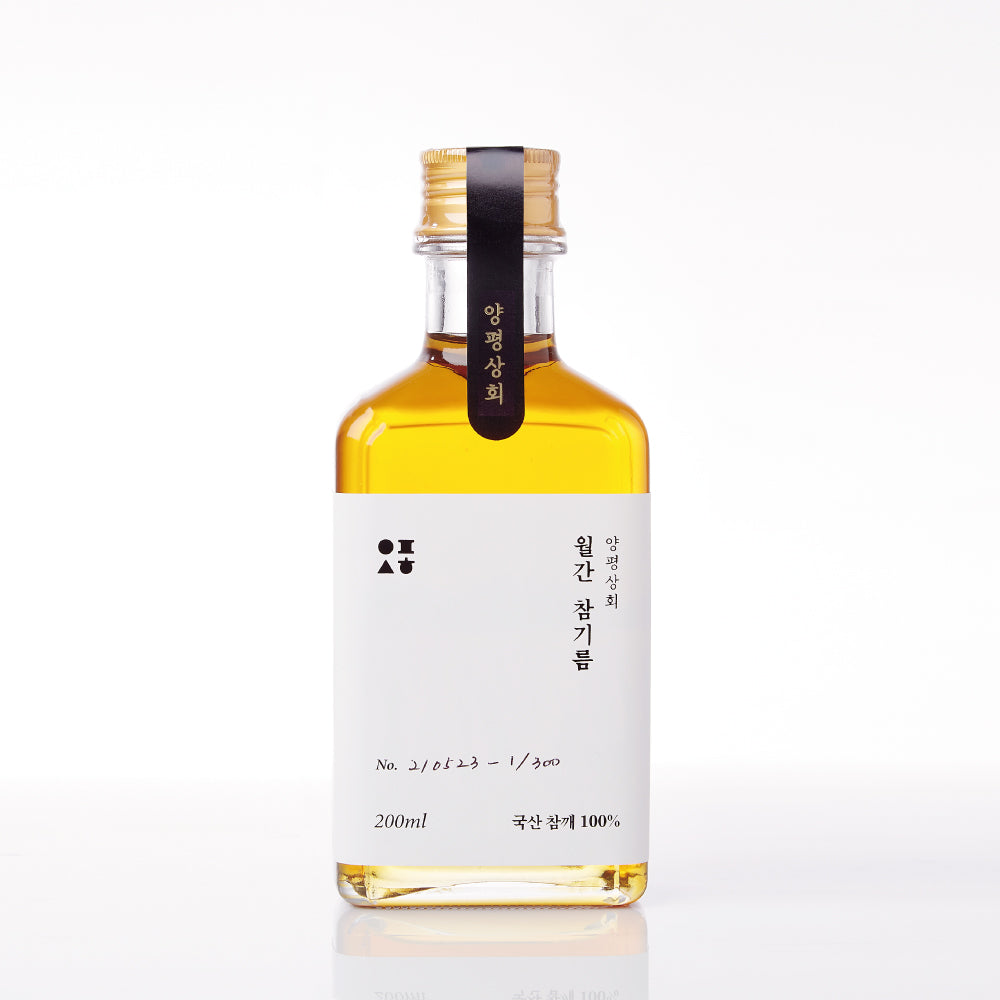 Sesame oil 양평상회 월간 참기름 200ml | Yangpyeong store
양평상회 월간 참기름 200ml I Yangpyeong store Sesame oil


There's nothing more appetizing than the rich scent of freshly pressed sesame oil.
Only Korean sesame seeds are used to produce stable quality sesame oil in a limited quantity every month.

 
Pressed at low temperature, giving it a more savory and rich taste.
More satisfying to know its pressed date.

There are various variables in which the amount of pressed oil changes.
It varies greatly depending on the amount of sesame, storage condition, degree of stir-fry, the country of origin, and etc.

Don't hesitate to choose, if you're looking for reliable, fresh sesame oil to use for your cooking!

Check the label on the lid
We only send you the oil pressed on the 23rd of every month.


Check the production number
Don't forget to check the handwritten number on the product, which is reliable to know accurate production information!
①Oil pressed date: The year, month, and date of sesame oil are written in order.
②Production number: The number of sesame oil produced on the same day.
③Production quantity: The quantity of sesame oil produced on the same day.