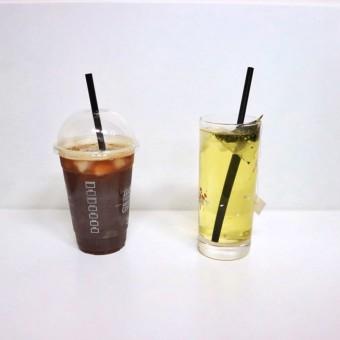 Sustainable Eco-Friendly Corn Straws 옥수수빨대 (100 pcs) | Safe Planet
Sustainable Eco-Friendly Corn Straws
Have you heard of Ebraws? That's right, it's the trending Eco-friendly Biodegradable Straws! Not long ago, plastic straws were given up for more sustainable metal straws, paper straws and bamboo straws. However, these options may either be too tough or flimsy for you. If so, Safe Planet's sustainable eco-friendly corn straw is the solution for you! It is 100% biodegradable and made from non-GMO corns, and it's not too tough nor flimsy. 1 pack of these straws comes with 100 of them so you can use it for a long time before replacement.
Eco-friendly Corn Straw Features
Produced by safe, eco-friendly 20 year-old techniques.
Has the texture, flexibility, durability and firmness of regular plastic straws.
100% biodegradable and made from non-GMO corn - absolutely safe for the earth!
Safe, natural materials - tested and certified!