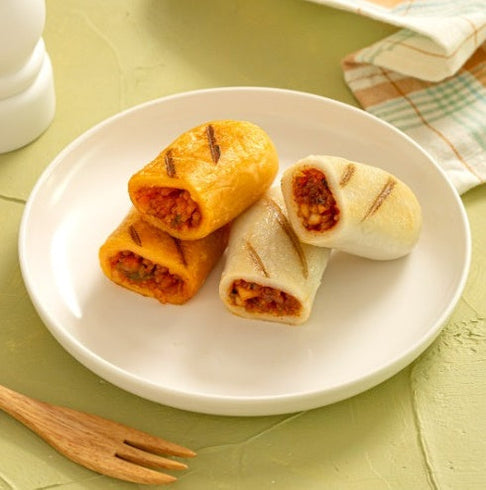 Tteokbokki Rice Roll 누드떡볶이마리 100g
Tteokbokki with Rice (100g)
Tteokbokki sauce, fish cakes, and vermicelli noodles fit right into the rice cake!
Preparation Guide
[Frying Pan Recipe (Crunchy)]
1. Defrost and heat up in a microwave for 1 minute
2. Coat a frying pan with plenty of cooking oil
3. Lightly fry for 3 to 4 minutes on low to medium heat.
[Microwave Recipe (Chewy)]
1. Slightly tear open the product along the perforated line
2. Cook for 1 minute 20 to 30 seconds. (based on 700w)