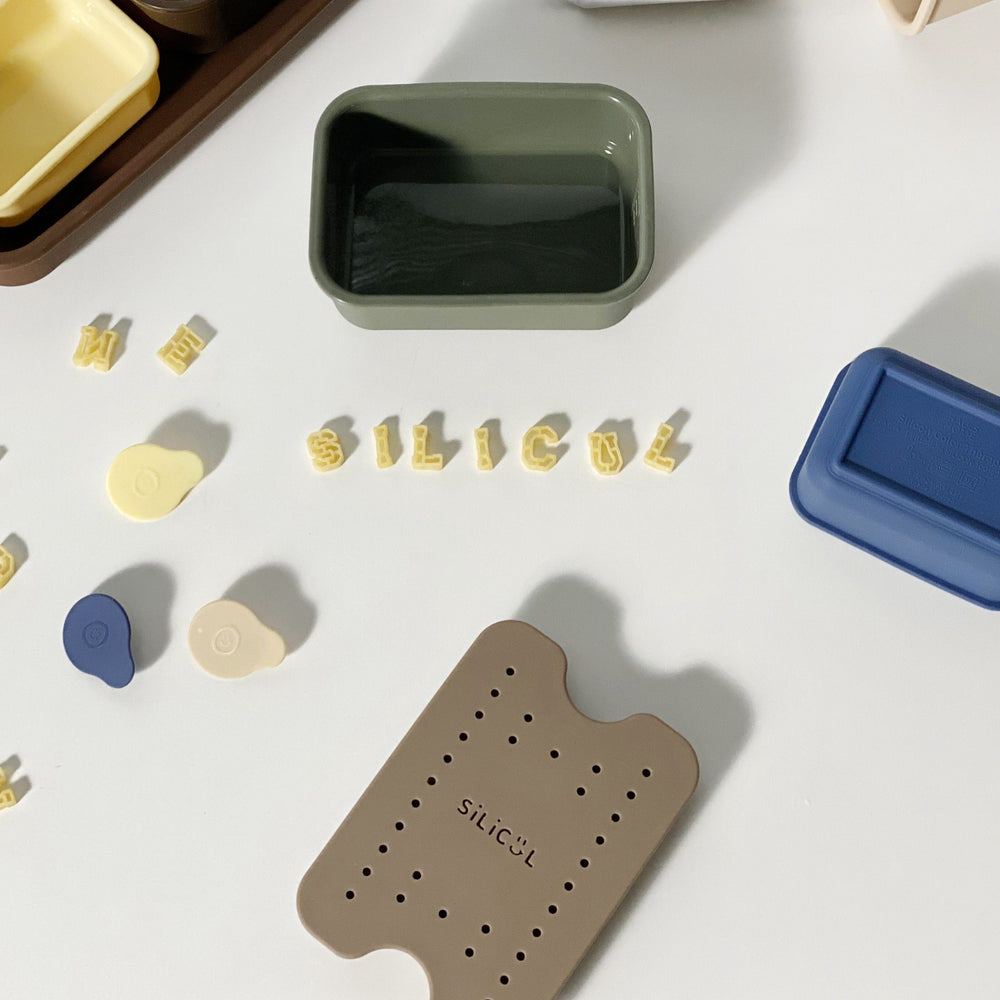 Silicone Tray 실리컬채반 | Hauls Home
Silicone Tray
A multi-purpose silicone tray with a 1.5cm elevated base that fits perfectly into the 700ml and 1100ml Hauls Home Silicone Lunch Boxes. Available in four colours (cocoa, deep coral, kale, grey). 
One Tray, Many Uses
The silicone tray can be used to drain water from vegetables or tofu during washing or storage.
It can also be used for steaming purposes. Simply fill the silicone container with water and place food above the tray before steaming. This helps to retain moisture in the food.
The tray can also be used to drain oil from deep-fried food.
You can also place ice cubes beneath the tray, then place seafood on top before storage to keep the seafood fresh. 
Otherwise, you can use the tray together with a container to store your soap bar too.
TIP: These trays fit perfectly in the 700ml and 1100ml Hauls Home Silicone Lunch Boxes.
Product Specifications
(L) 13 x (B) 9.5 x (H) 1.5cm
FAQ

Q: I just opened the package and the product seems to emit a smell. Can I still use it?
A: As the product is made from silicone, it is normal for it to emit a smell upon unpackaging. To remove the smell, use baking soda or citric acid mixed in hot water to disinfect the product. As silicone has a higher absorbing tendency, please take note to use a scentless soap to wash your silicone products, and try to avoid using them with strong-smelling foods. 
Related Products