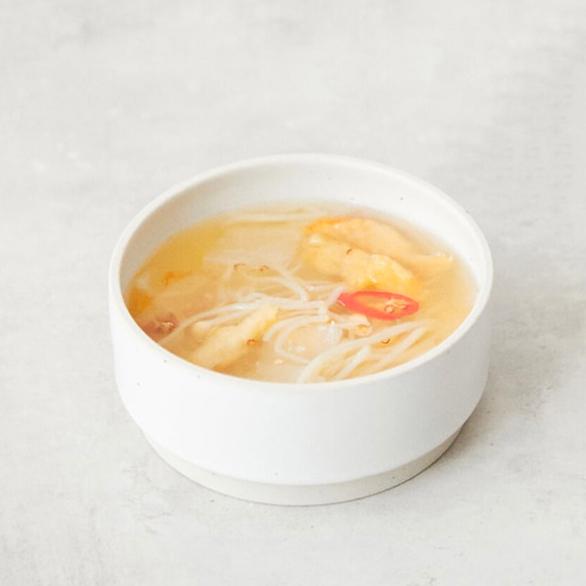 Jeju Large Bowl 대접 (2 Colours) | SOILBAKER
Jeju Large Bowl
A bigger-sized version of the Jeju Small Bowl, designed for larger portions of rice and soups. Its minimalistic design opens it up for multi uses, from serving desserts to being used as a soap or bath salt holder. Easily stackable with its straight walls and foot rings to maximise space in your kitchen cabinet.
Product Details
The Jeju line is densely produced at a high temperature of 1250 degrees that prevents any discolouration from food. Soil Baker's ceramics are mixed with a clay called sancheongto with a white porcelain, which contains a certain amount of iron, making them durable and delicately coloured. 
Size: Diameter 13.3cm x Height 5.5cm (400ml)
(Note: Measuring deviations of up to 2cm may be present)
You may like to check out lids for these bowls that also serve as side dish plates.
User Note

Soilbaker's ceramics are safe for use in dishwashers and microwaves
Do not use the ceramics in the oven or over a direct fire as it can cause cracks
Metallic cutlery may create scratch marks on the porcelain
Use a soft, non-metallic dishwashing sponge when washing the ceramic products
As Soilbaker's ceramics are hand-crafted and fired in kilns, glaze flow marks, small bumps and air bubbles can naturally occur from the manufacturing process

As 

Soilbaker's ceramics are made with natural soil, when soil or glaze that contains a lot of iron is utilized, small dark dots (iron powder) may occur during the pottery baking process